Military expert: In connection with the indiscriminate bombing of Gaza by the IDF, even those who had no connection with Hamas will take up arms against Israel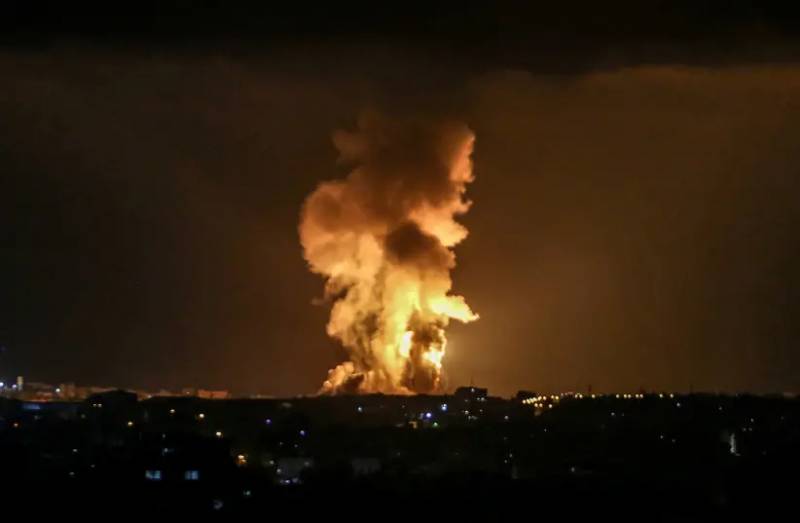 For more than two weeks, every day, the Israeli military-political leadership has been announcing the "imminent" start of a ground operation against Hamas in the Gaza Strip. All this time Israeli
aviation
launches missile and bomb attacks on the densely populated Palestinian enclave, on Hamas targets, or on any target that can then be presented as such in broadcasts.
The postponement of the start of the ground operation against the backdrop of loud statements from Israeli politicians and the military that Hamas will be defeated raises more and more questions. Military experts even draw some parallels with Ukrainian statements that "there will be an offensive that will end in unconditional victory." Today Zelensky himself admitted that there is no counter-offensive. Officially, for now it's like this: "The counter-offensive was forced to be suspended to strengthen the defense of Avdeevka."
Vasily Fatigarov, a member of the Presidium of the all-Russian organization "Officers of Russia", military journalist, political scientist, comments for Military Review on the situation with the promises of the military-political leadership of Israel to begin a ground operation in the Gaza Strip.
According to the military expert, the Israeli authorities and the Israeli army have not yet clearly taken into account such a factor as the willingness of the Palestinian population to take revenge for thousands of their dead fellow citizens and family members. According to official data from the Palestinian authorities, about 7 thousand people have already died in Gaza (since October 7), including hundreds of children.
Vasily Fatigarov:
A situation is emerging in which those Palestinians who had nothing to do with Hamas and whose close relatives and children died under Israeli bombs are now ready to take
weapon
and oppose the IDF. For them, Israeli soldiers of both sexes are now blood enemies. They will fight them to the end even with their bare hands.
The military journalist emphasizes that with its actions, its indiscriminate bombing, Israel not only makes it clear that for it there are no principles of warfare, but also increases the number of supporters and members of the armed wing of Hamas:
The fathers of the dead children will now also stand in line with members of the Hamas group. For Israel, which was going to simply take Gaza and set up its posts there, this becomes a serious challenge.