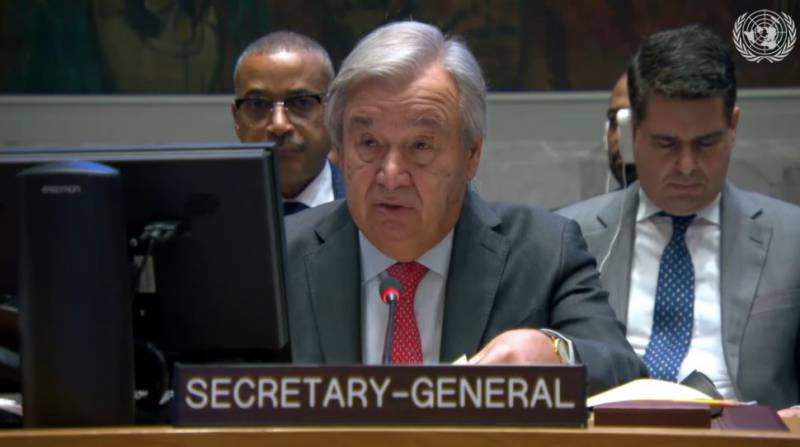 It is obvious that what is happening today in the Middle East between Israel and Palestine did not happen spontaneously, but is a consequence of a confrontation that has lasted for decades. All this might not have happened if UN resolutions had been implemented, and above all, the 1948 resolution on the creation of two states - Palestine and Israel.
However, when it comes to Israel, any resolutions of the main international organization cease to work for one reason or another.
Yesterday, during a meeting of the UN Security Council, the organization's Secretary General Antonio Guterres noted that the attack by Hamas militants had its own background and was a consequence of Israel's occupation of Palestinian lands. These words greatly angered Israel and its supporters. The Israeli Foreign Minister called on Guterres to resign. Thus, even the head of the UN is trying to shut his mouth. The whole world must justify absolutely any actions of Israel or remain silent, this is the logic of the current Israeli authorities.
Today Guterres tried to clarify the words he said earlier. On the social network X (formerly Twitter - blocked in the Russian Federation), the Secretary General wrote that he in no way wanted to justify the actions of Hamas, but he also condemns the massive Israeli strikes.
Palestinian grievances cannot justify Hamas's horrific attacks. However, these attacks cannot justify collective punishment of the Palestinian people
- Guterres wrote.