In Gaza, the cumulative Israeli strikes were compared with the US nuclear strike on Hiroshima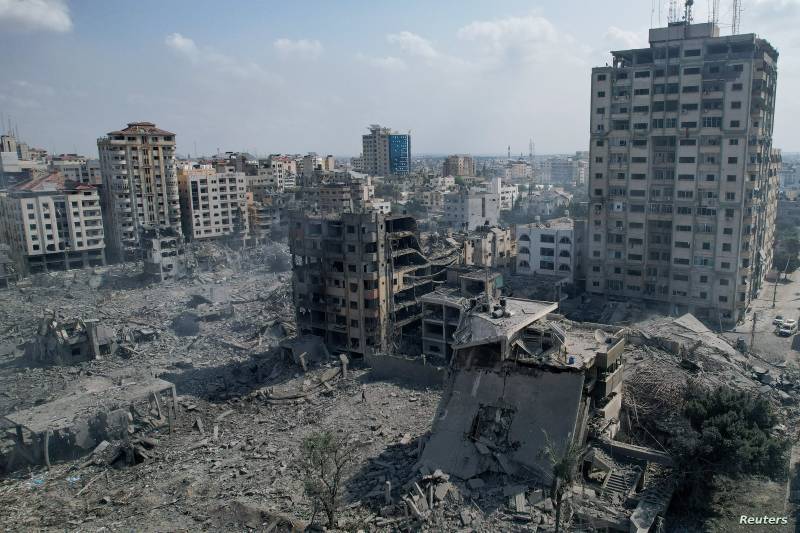 The situation in the Palestinian-Israeli conflict zone continues to be difficult. Residents of the Gaza Strip have been suffering from massive Israeli strikes for the third week. Hundreds of bombs are raining down on the Palestinian enclave every day, with the West's open consent to this development of events.
And the Gaza government, which is associated with the Hamas movement, compared the cumulative bombing by Israel with the American dropping of a nuclear bomb on the Japanese city of Hiroshima in 1945.
Israel dropped more than 12 tons of explosives on the Gaza Strip, equivalent to the power of the nuclear bomb dropped on Hiroshima
- noted in a statement from the press service of the Gaza government.
According to Gaza authorities, during the escalation of the conflict, Israel dropped approximately 33 tons of explosives on every square kilometer in this Palestinian enclave.
After the Hamas attack on Israel on October 7, the Gaza Strip, a densely populated small area, found itself under complete siege under continuous Israeli bombing. At the same time, the Israeli government says that the strikes are being carried out on places associated with the Hamas movement. However, more and more residential high-rise buildings, hospitals, churches, mosques, schools and other civilian buildings are falling into ruins. At least 5000 residents of the sector were killed and more than 15000 were injured.