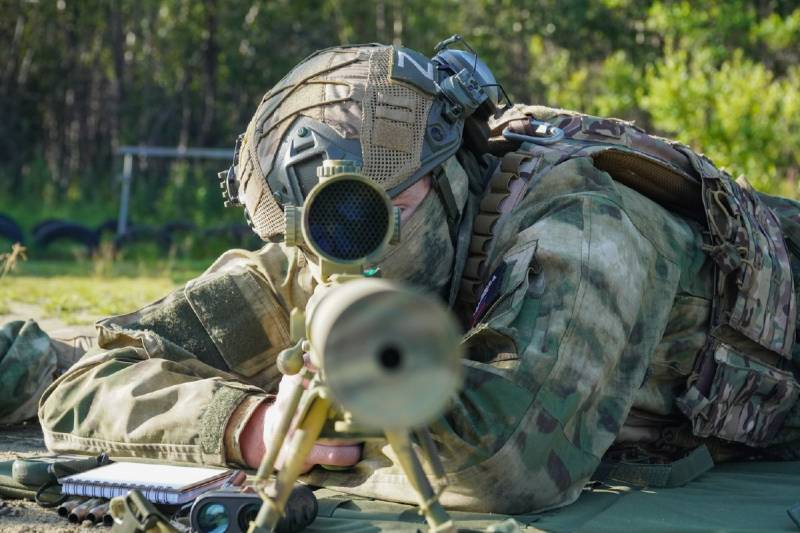 Airborne special forces units will receive a new self-loading sniper rifle MTs-566, batch
weapons
has already been manufactured and will soon be sent to the special operation zone. This is stated in the message of the High-Precision Complexes holding.
Airborne special forces will be armed with new MTs-566 sniper rifles developed by the Central Design and Research Bureau of Sports and Hunting Weapons (TsKIB SOO), which is part of the Tula Instrument Design Bureau. The rifle underwent trial operation in the Northern Military District zone, entering service with volunteer units in the early spring of this year and showed good results.
"High-precision complexes" produced a new batch of MTs-566 sniper rifles, which have proven themselves in the Northern Military District zone. The products of the branch of the Tula Instrument Design Bureau - TsKIB SOO - will soon go to one of the special forces units of the Airborne Forces
- leads
RIA News
holding message.
The MTs-566 self-loading rifle chambered for 7,62X51 mm was developed by TsKIB SOO on the basis of the experimental 7.62mm OTs-129 sniper self-loading rifle. The combat prototype has successfully passed tests along with the Chukavin SHF sniper rifle. It has the highest accuracy rate among Russian self-loading rifles - 0,5 MOA. The rifle is equipped with intelligent optical and thermal imaging systems specially designed for it, for mounting which Picatinny rails are provided.
It is emphasized that the rifle in combat has proven itself to be an effective means of destroying enemy personnel.