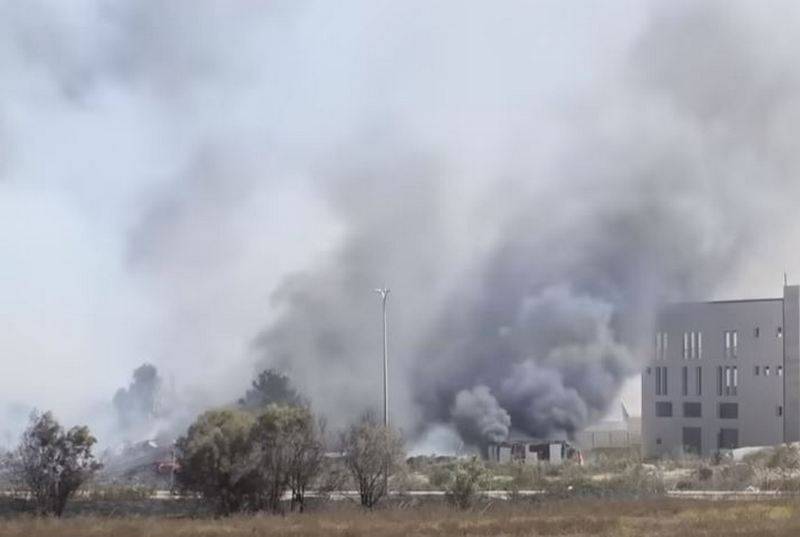 Hamas made another attempt to penetrate Israeli territory, this time from the sea. The landing operation was carried out in the area north of Gaza in the Zikim beach area near the city of the same name near Ashkelon. The Israeli press reports this.
A sabotage group of Hamas swimmers tried to penetrate the Israeli coast the night before, already in the dark. At the same time, a cover operation was carried out; the group carried out large-scale missile launches against Ashkelon, Ashdod and Tel Aviv. This tactic of conducting raids under cover of rocket attacks has been used by Hamas since the very beginning of the conflict and is not something new.
According to the Israeli Defense Forces, they managed to destroy the entire sabotage group, but Israeli journalists do not think so. According to them, some of the Palestinian saboteurs managed to land south of Ashkelon and got lost in the city. It is also reported that the battle between the Israelis and the saboteurs lasted for several hours, as a result, an attack by a "naval landing force" of 10-15 people was repelled, and four militants were eliminated. This is confirmed data.
The Israeli Navy destroyed a group of divers from the Hamas terrorist organization that tried to enter Israeli territory by sea in the area of ​​​​Kibbutz Zikim. IDF fighters struck a military complex in the Gaza Strip from which the terrorists arrived
- the Israeli Defense Forces said in a statement.
Hamas released its own statement saying that commandos from the movement's paramilitary wing went into battle, but did not provide any information about the consequences of the attack.
Our commandos managed to penetrate Zekim and are now fighting the occupying army
- said in a statement.