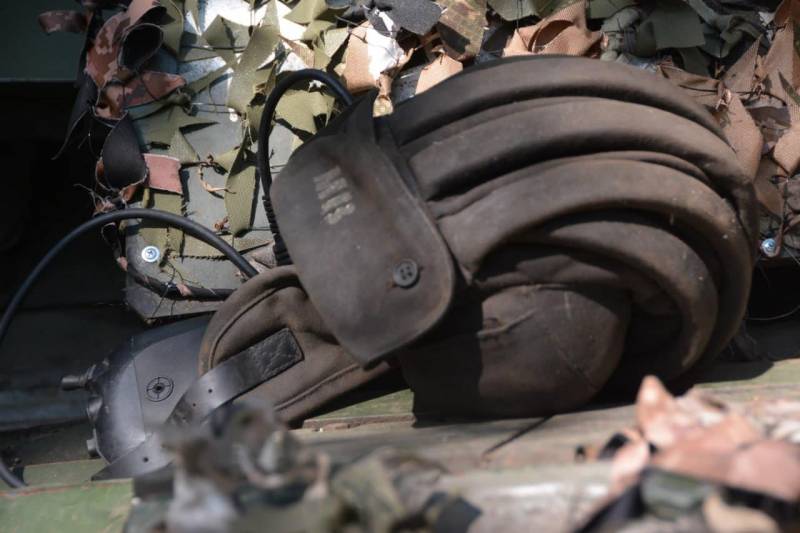 Russian military personnel from the battlefield near Avdeevka report on what tactics the enemy is trying to use in this direction. Thus, the Ukrainian troops in Avdiivka itself were divided into at least three groups, each of which is trying to hold the defense in its own part of the city - in its area of ​​​​responsibility.
The southern part of the garrison, western and northeastern are distinguished. Moreover, the Western group has the largest number, and Russian troops are already engaging in contact combat with it after intensive artillery preparation and air strikes. It was this group that lost control over the heights in the form of dumps and waste heaps in the area of ​​the Avdeevsky coking plant. And first of all, it is this grouping that the command of the Ukrainian Armed Forces is trying to strengthen with reserves, which are sent to the city from Orlovka - along the only road controlled by the Ukrainian Armed Forces near Avdeevka.
The dividing line of control between the western and northeastern parts of the garrison of the Ukrainian armed forces in Avdiivka also runs along a railway line.
Approximate territorial division of the Ukrainian Armed Forces group in Avdievka: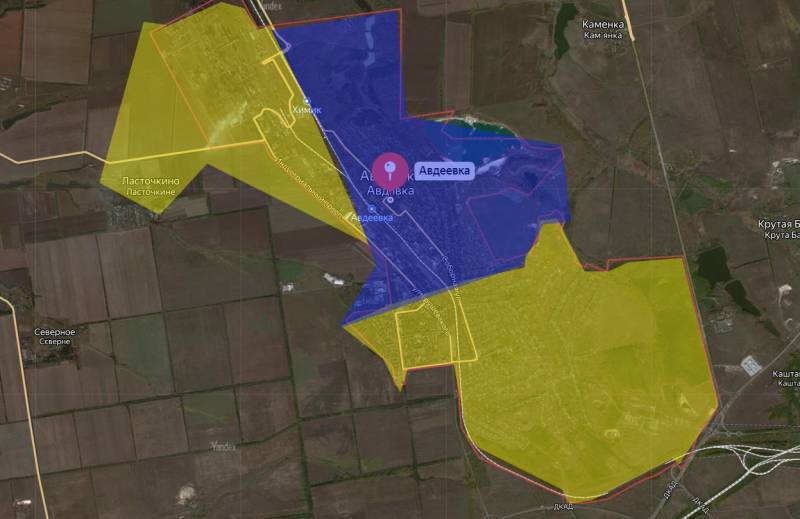 In this situation, the enemy gave up significant mobility and maneuvering. The garrison switched, so to speak, to a stationary defense, clearly expecting that the Russian troops would go according to Artyomov's "Wagner" scenario - a frontal assault. However, the RF Armed Forces continue their envelopment tactics, striking both at the positions of the Ukrainian Armed Forces in Avdeevka itself, including from a commanding height in the north-west of the city, and at those reserves that the command is trying to "throw" towards Avdeevka. Also, with the help of reserves trying to prevent the Avdeevsky cauldron from closing, attacks are being carried out in a southern direction. These attacks are part of a tactic to maintain the width of the neck of a hypothetical boiler sufficient for the defense of the Ukrainian Armed Forces.
Last night, as Military Review already reported, the Russian Armed Forces continued to strike the enemy garrison in the Avdeevsky direction, including knocking out reserves in the Orlovka area.