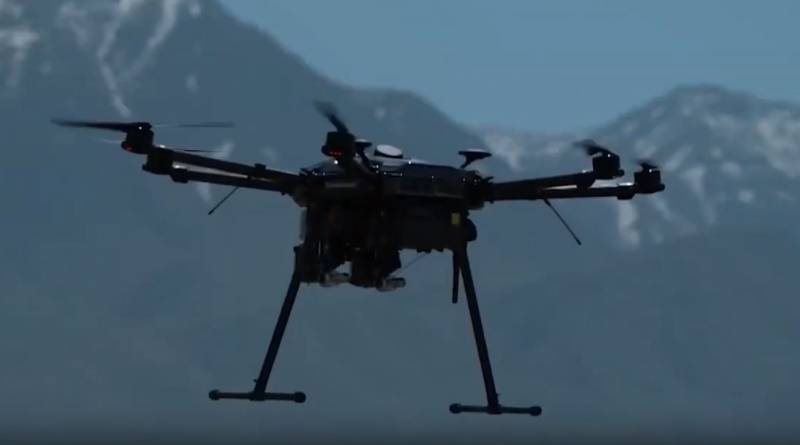 As two military conflicts, Ukrainian and Palestinian-Israeli, have already shown,
Drones
constitute an extremely important segment of equipment and combat operations in a modern army.
Strategy to combat
drones
was a key theme at this year's Association of the United States Army (AUSA) conference in the US ahead of the Army challenging industry to find ways to destroy dozens of UAVs simultaneously.
In June 2024, the Army Innovation Team tasked with pioneering ways to defend the Pentagon against small drones is planning an ambitious new demonstration, challenging manufacturers to find a way to counter an organized group of 50 flying drones - that is, counter a swarm of drones.
To counter the threat of small UAVs, industry players from large companies to small businesses have come up with solutions including
weapon
, wireless networks and lasers.
The US Department of Defense conventionally divides all drones into five different groups. This gradation in order of increasing size and functionality looks like this: group 1 represents the smallest drones, and group 5 represents the largest, such as the MQ-9 Reaper.
We found the 30mm cannon to be very effective against small UAVs
said JCO Director Maj. Gen. Sean Gainey, pointing to technologies such as the Army's "proprietary" Coyote interceptor and Lockheed Martin's MORFIUS system, which ignites drone electronics with microwaves.
Some units have already begun equipping troops with portable electronic warfare capabilities against drones, Gainey said.
During AUSA, large companies such as the UK's BAE advertised modifications to their own platforms. A 30 mm cannon can be mounted on a rail mounted on the top of an armored multi-purpose vehicle, along with other military equipment.
Smaller vendors such as Dedrone have also introduced their own anti-drone solutions. In Dedrone's case, the company integrates third-party hardware with its own software. In addition, the firm also creates its own technologies, such as radio frequency sensors to detect incoming threats.