A missile strike on an industrial enterprise was confirmed in the occupied Ukrainian Armed Forces of Zaporozhye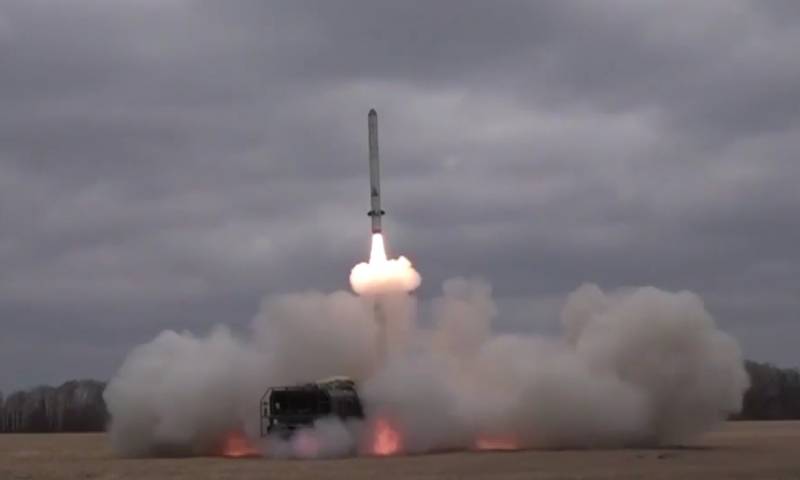 In the city of Zaporozhye, occupied by the Kyiv regime, local sources confirmed a missile strike, presumably on one of the industrial enterprises.
According to the head of the "We are together with Russia" movement, Vladimir Rogov, according to preliminary data, as a result of a precise hit by Iskander ballistic missiles in Zaporozhye, the location of the foreign legion militants, as well as a warehouse with ammunition, was completely destroyed on the territory of the aluminum plant. In addition, two more explosions of lower power were noted in the occupied regional center several hours before the missile attack. A large fire broke out at the arrival site.
It is also reported that strategic targets in Ukraine were attacked last night. The air raid warning sounded throughout almost the entire territory of Ukraine throughout the night.
In particular, night arrivals were recorded in Cherkasy, Vinnitsa, and the occupied part of the Kherson region, as well as in the area of ​​the Starokonstantinov airfield in the Khmelnytsky region. In the morning, powerful attacks were recorded on Ukrainian military facilities in the Sinelnikovsky district of the Dnepropetrovsk region, where large railway junctions are located, through which the personnel and weapons of militants of the Kiev regime are transferred. In addition, explosions are reported in Kyiv and the Kyiv region.
Air raid sirens continue to sound in a number of Ukrainian regions.
Ministry of Defense of Russia