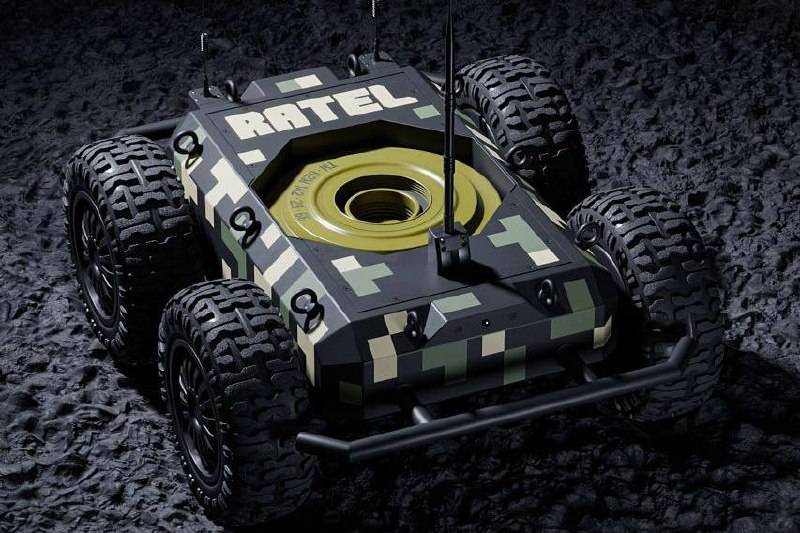 The Ukrainian army received a new ground-based
Robot
-kamikaze called Ratel S. The ground-based drone has already completed testing and has begun mass production. This was stated by Deputy Prime Minister of the Ukrainian government Mikhail Fedorov, who is responsible for the development of various technologies.
The ground-based kamikaze drone has already entered service with the Ukrainian army and has been spotted in one or two directions where fierce fighting is taking place, this is also confirmed by fighters from Russian units. It is stated that the enemy uses it for mining; there are no other details yet. It is known that this drone is capable of operating for up to 2 hours without recharging at a range of up to 6 km, while reaching speeds of up to 24 km/h, but this is on the highway. On rough terrain, and with an anti-tank mine, the speed will be significantly lower.
Ratel S is a ground robot from Ukrainian developers. Soldiers use it as a mobile warhead carrying anti-tank mines or a combat module. Thanks to technology, an operator from a safe place can blow up an enemy tank or dugout
Fedorov said.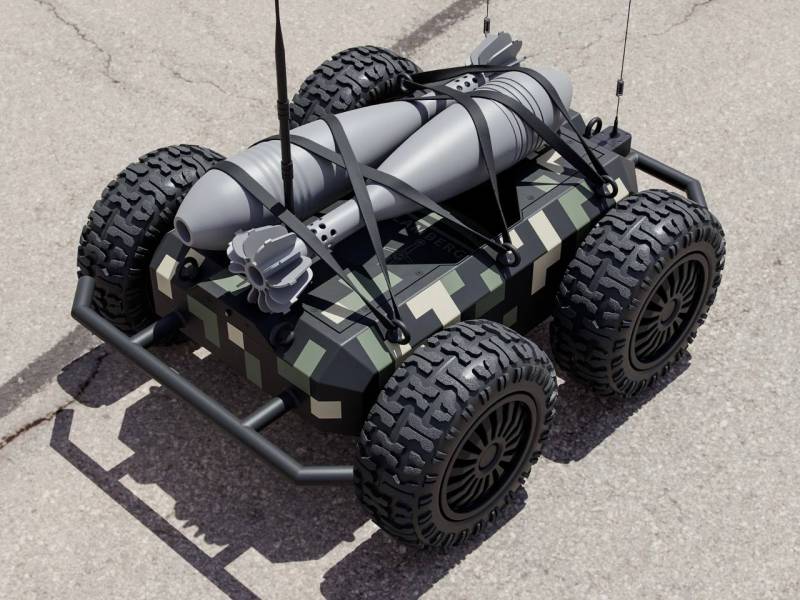 About the start of testing this ground-based
drone
It was reported back in May of this year that it was created from the very beginning as a kamikaze drone capable of delivering a TM-62 anti-tank mine under the bottom
tank
. During the tests, the drone moved two TM-62 mines at once. Experts doubt that the wheelbase will allow this drone to be used in winter or inclement weather. On the other hand, a tracked base does not provide high speed and is more difficult to manufacture.
It is worth noting that similar ground-based kamikaze drones are being developed in Russia, but so far there have been no reports of them being delivered to the troops.