The Hungarian Prime Minister called the EU a "bad parody" of the USSR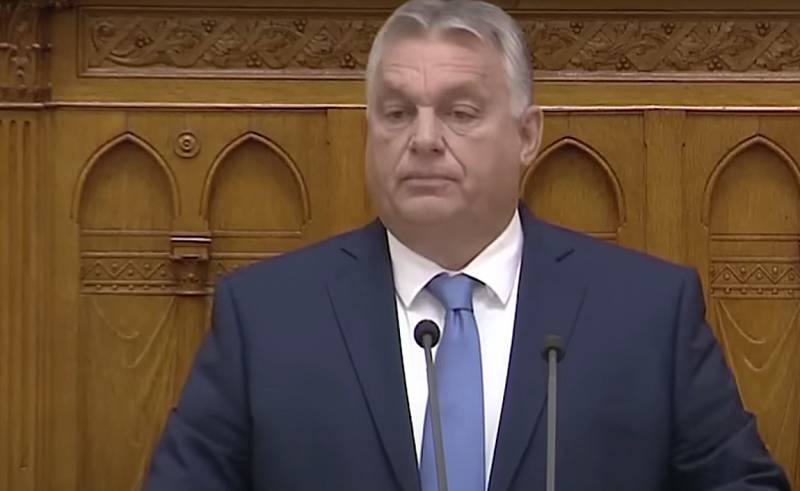 Hungarian Prime Minister Viktor Orban made a very provocative statement during his speech in the city of Veszprém. At a time when Hungarians remember the anti-Soviet uprising that took place in October-November 1956 and was suppressed by the Red Army, the country's leader decided to compare the USSR with the EU.
At the same time, Orban called the Soviet Union a "tragedy" for the Hungarian people.
We had to dance as Moscow played the pipe
- said the Prime Minister of Hungary.
At the same time, he considers the European Union a "comedy" and a "bad parody" of the USSR.
If Brussels plays the pipe, we dance as we please
- noted the politician.
Obviously, Orban meant anti-Russian sanctions, which Hungary violates with almost impunity, thereby emphasizing the independence of his country's political course.
Experts in Reuters expressed the opinion that Orban is making his statements as part of the campaign for the upcoming European Parliament elections in 2024.
However, this assumption looks very doubtful, given the anti-European nature of the Hungarian Prime Minister's statements.
It is worth noting that the Hungarians themselves did not like the statements of their prime minister. Within a few hours, protests against Orban's policies began in Budapest. People fear that the course of the current head of government will lead to the exclusion of their country from the EU.
Today, the 45th President of the United States praised Viktor Orban, although he misspoke and called him "the leader of Turkey."