Donald Trump again recalled the American "super-missile", the drawings of which were allegedly "stole by Russia"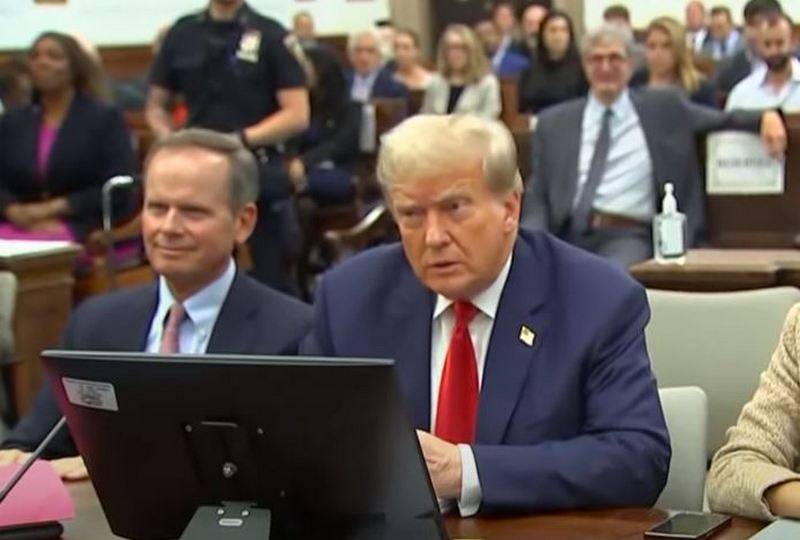 Donald Trump again accused Russia of allegedly stealing from the United States the blueprints for a certain "super-duper rocket" that the Russians managed to build, but the Americans did not. He stated this during a speech to his supporters in New Hampshire.
Trump, who wants to once again occupy the oval office in the White House, having survived Joe Biden from there, continues to travel through the states, speaking to his supporters and blaming the Democrats for all the troubles. Pulled from storage again
story
about the "super-duper rocket", which the Americans still cannot make only because under the Democrats its blueprints were "stole by Russia". Now they have this missile, but the United States does not.
[The Russians] stole classified blueprints and built a rocket
- declared Trump.
It is worth recalling that Trump first spoke about a "super-duper-missile" in 2020 after he was accused of disclosing information about a certain "secret missile" that was supposed to enter service with the American army. In response, the then president said that Russia received this information from the administration of US President Barack Obama, and he only announced that the US has an ultra-modern
weapons
:
You know, they have a missile, super-duper-hypersonic, I call it super-duper. It is five times faster than a conventional rocket. We have a rocket that reaches much higher speeds. But Russia got this information from the Obama administration, Russia stole this information
As previously reported, we are talking about hypersonic weapons, in the creation of which the United States lags significantly behind Russia and China. At the same time, the Pentagon admitted in 2020 that the United States still has a "Super Duper Missile" missile, we are talking about the C-HGB, the testing of which had just begun at that time.