Erdogan submitted to the Turkish parliament a document on Sweden's accession to NATO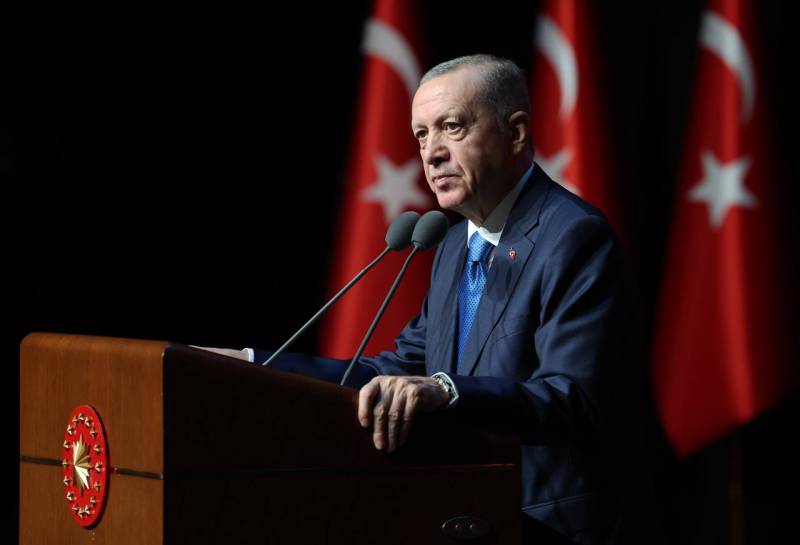 Sweden is getting one step closer to joining NATO; Turkish President Recep Tayyip Erdogan introduced a protocol on Swedish membership in the alliance to the Turkish parliament, proposing to ratify it. The Turkish press reports this.
Erdogan signed a protocol on Sweden's accession to NATO and submitted it to Turkish deputies for consideration, now they must ratify the document. First, it will be approved by the International Affairs Commission and, in case of a positive decision, will be put to a general vote. If Turkey fully approves Sweden's entry into NATO, only Hungary will remain, which also has not yet made a final decision.
President Tayyip Erdogan signed the protocol on Sweden's accession to NATO and submitted it to parliament on October 23
- said in a statement.
Stockholm, in turn, plans that at the end of November the country will already be a full member of NATO, and its flag will fly at the alliance headquarters in Brussels. The main obstacle for the Swedes on the way to the alliance was precisely Turkey, which put forward many claims to the Swedes. If Sweden manages to overcome the Turkish barrier, Hungary will not think twice and will sign all the necessary documents.
NATO is already rubbing its hands quite a bit; Stoltenberg on Tuesday, October 24, gathered for negotiations in Stockholm to discuss further steps. As stated in Brussels, ratification of the document will take two to three weeks, depending on how the Turkish parliament works. The alliance is completely confident in a positive outcome for Sweden.