In Iraq, they decided to find those involved in the shelling of American military bases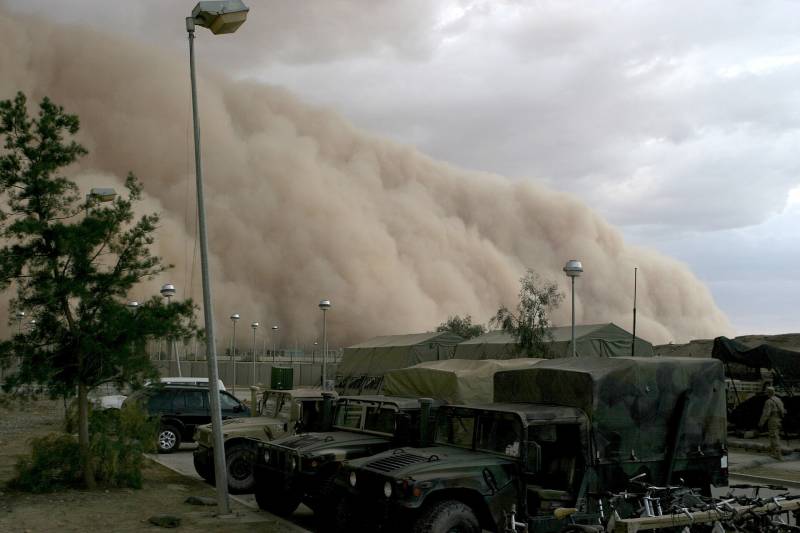 After the US war against Iraq and the overthrow of Saddam Hussein's regime, the security situation in this country leaves much to be desired. Every now and then there are terrorist attacks, shelling and explosions. It is no secret that there are also American military personnel in the country, some of which are stationed at Iraqi military bases. American bases have not been completely closed either.
From time to time, military bases with an American military presence come under fire. It is worth noting that Iran is located nearby, which has quite a large influence on the Shiite population of Iraq. It is precisely him that the United States constantly accuses of attacking bases on Iraqi territory.
According to a statement by the official representative of the Commander-in-Chief of the Iraqi Armed Forces, General Yahya Rasul, the country's security services have been instructed to identify those involved in the shelling of military bases where US troops are present.
The statement said that foreign military personnel are in the country at the official invitation of the authorities and it is unacceptable to attack the bases where they are located. It is also noted that instructors from the international anti-terrorism coalition are engaged in training, training and providing advisory assistance to Iraqi security forces.
Since the beginning of the aggravation of the situation in the Palestinian-Israeli conflict zone, shelling of military bases in Iraq has become more frequent. According to some reports, pro-Iranian Shiite groups are behind them. The latest incident occurred last weekend when the Ain al-Assad military base in Anbar province was attacked by rockets.
Wikipedia/Arya Barznji M.