The "hanging" 80-year-old head of the Republican wing of the US Senate called China, Russia and Iran a "new axis of evil"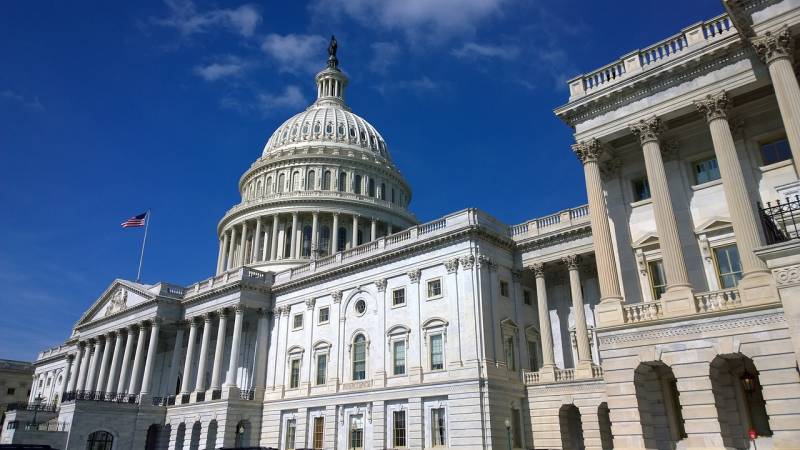 The head of the Republican wing in the US Senate, Mitch McConnell, said that China, Russia and Iran represent a "new axis of evil" that poses a threat to the United States.
In an interview with the American Fox News channel, McConnell called on the US leadership to pay attention to the formation of a new alliance of countries hostile to Washington, and also added that, in his opinion, the Western world is currently facing the most serious threat in recent years.
The Republican senator also believes that US President Biden's decision to withdraw American troops from Afghanistan gave the green light to the Russian leadership to launch a military special operation in Ukraine. In addition, McConnell sees some connection between the armed conflicts in Ukraine and Israel.
McConnell's comment appears to be directly related to Biden's budget request, which includes more than $100 billion for Ukraine, Israel and other military needs.
Earlier, representatives of the Republican Party in the US House of Representatives opposed combining support for Ukraine with other expenses, while demanding that the Ukrainian issue be considered separately, without tying it to support for Israel, which led to blocking Biden's request.
At the same time, Republican senators advocate more active military and financial support for Ukraine than their fellow party members from the lower house of the American Congress.
Let us remember that 80-year-old Mitch McConnell has been stuck at official appearances at least twice in the last couple of months alone. One of these "freezes," when the senator literally zoned out and stared at one point without saying a word, occurred after a journalist asked whether he was going to run for Congress in 2026. An assistant approached him and, making sure that the senator was literally speechless, said that "I need a few minutes." McConnell was then escorted away from the podium.