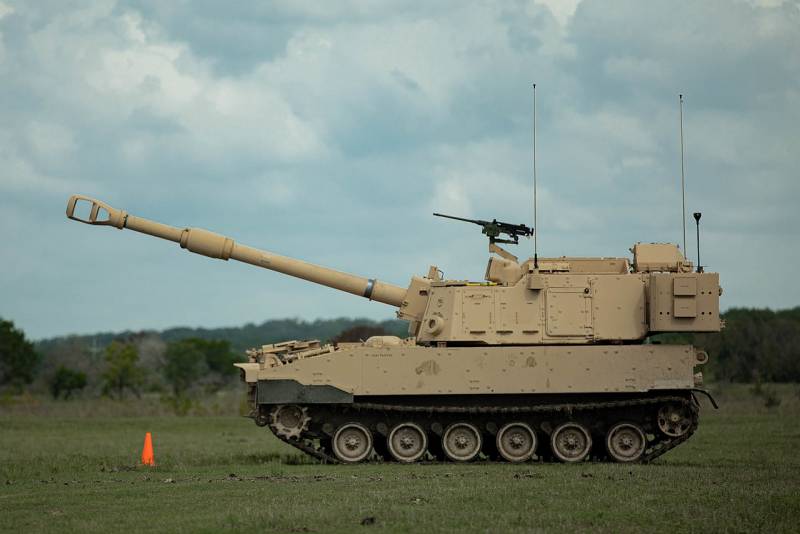 The US Army is rushing to determine what combination of artillery capabilities it needs in its future arsenal. Industry is expected to have an idea of ​​the final concept by the time the Biden administration submits its 2025 budget request, Pentagon acquisition chief Doug Bush told Breaking Defense.
The official noted that the aforementioned budget request is traditionally presented to Congress in early February. Consequently, there is not much time left to conduct additional research as part of the program for improving artillery systems and decide on the final version that will be ordered by military-industrial complex enterprises.
The material says that we are talking about the "Extended Range Artillery Program" (ERCA), under which the Pentagon plans to increase the range of 155-mm artillery to 70 km, which is 30 km more than the existing one.
At the moment, American engineers are considering several options for achieving this goal.
The first is to install a gun with a barrel length of 109 calibers on the BAE Systems Paladin M7A58 hB self-propelled gun. However, the development of the platform encountered technical problems, such as excessive barrel wear.
However, there is a second, as Bush put it, cheaper option - modernizing the ammunition. BAE and Boeing are currently developing an improved 155-mm projectile, designated XM1155.
According to a BAE press release, the prototype XM-1155-SC sub-caliber projectile was GPS-guided and effectively hit "stationary and moving targets in difficult environments at a distance twice the range of existing precision-guided gun-launched munitions."
In turn, Boeing is working on a prototype missile and plans to integrate Joint Direct Attack Munition (JDAM) technology into it.
According to Bush, at the moment there are enough options to implement the ERCA program. However, taking into account the experience of the Ukrainian conflict and taking into account the likely confrontation in the Asia-Pacific region, engineers must make a number of additional amendments and conduct thorough research.