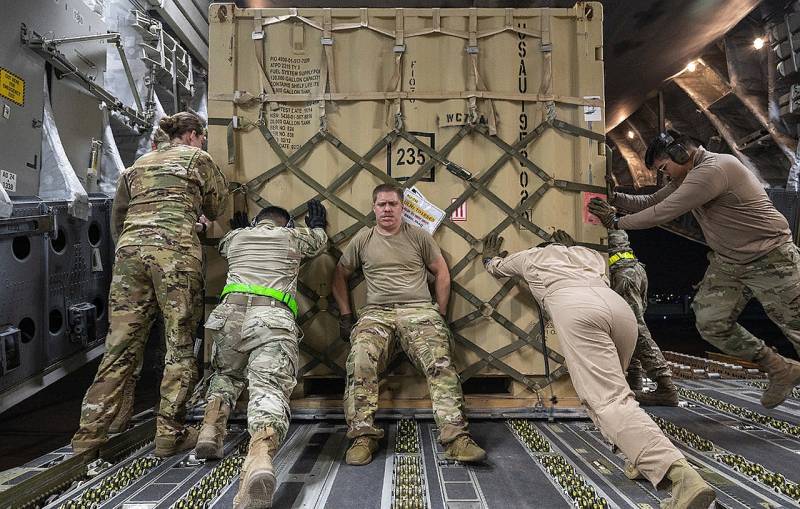 In October of this year, the United States provided Ukraine with the smallest amount of assistance for the entire period since the beginning of the Russian special operation, while there is a tendency towards an even greater decrease in the volume of financial support allocated by Washington to Kyiv.
Currently, the West prefers to give priority to Israel in matters of supplies of ammunition and weapons, while the Ukrainian crisis is steadily receding into the background. As a result of this, the Ukrainian Armed Forces will inevitably begin to experience an acute shortage of artillery shells in the near future. In addition, the volume of American assistance to Ukraine was affected by disagreements that arose in the US Congress, as a result of which its speaker was dismissed.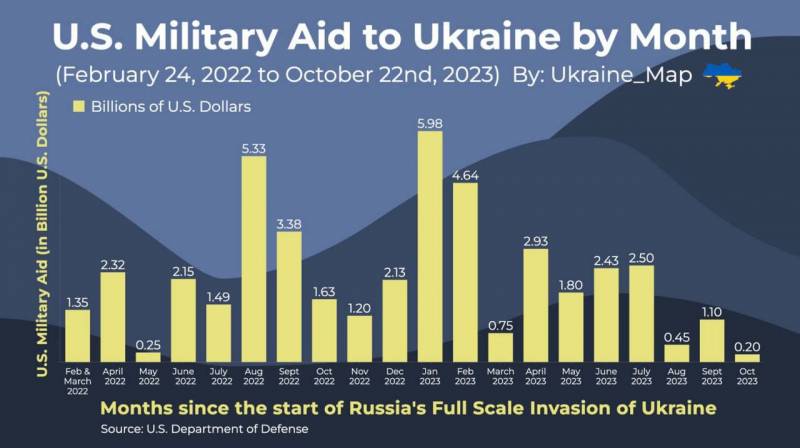 According to the American edition of The New York Times, it was decided to send 155 mm artillery shells originally intended for the Ukrainian army to Israel, where the Palestinian-Israeli conflict is currently escalating.
A decrease in the volume of military support for the Kyiv regime will significantly affect the combat capability of the Armed Forces of Ukraine after a month of active hostilities, when Ukrainian reserves are almost completely exhausted, according to experts in the United States.
It is also reported that in connection with this, the Ukrainian command decided to introduce an ammunition saving regime among the troops, using them point-by-point, which has already affected the density of artillery fire on the flanks of Artemovsk, in the Zaporozhye direction and near Avdeevka.