IDF Lieutenant Colonel: Hamas leadership is in confusion, but they still have military capabilities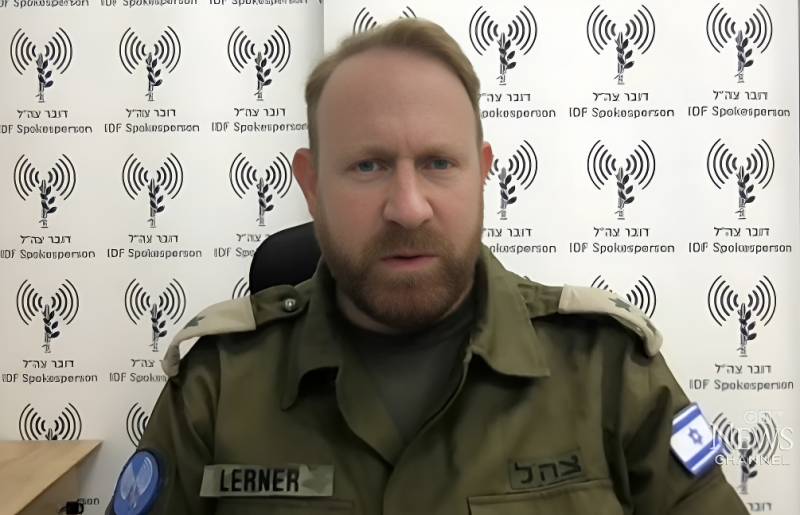 The Israeli army is preparing for a third week of ground operations in the Gaza Strip. Moreover, many experts in the Middle East believe that the military-political leadership of Israel is misleading both its own population and the international community by saying that the land phase of Operation Iron Swords is about to begin. The main argument is that it is not beneficial for Israel to send its army to Gaza, because this will inevitably lead to dead and wounded IDF soldiers, which in turn could put an end to the Netanyahu government. Therefore, according to experts in Turkey, Lebanon, Egypt and a number of other countries in the region, Israel will continue to "level Gaza to the ground" so that there will no longer be any possibility of living there as such and for resistance.
IDF spokesman Lt. Col. Peter Lerner said that at this stage the Israeli army is "doing everything to destroy the operational capabilities of Hamas step by step."
The lieutenant colonel of the Israeli army repeated the thesis that the Israeli military-political leadership has been using for at least a week:
We are at the peak, in the midst of preparations for our ground operation.
At the same time, Lerner tries to explain why the ground operation in the Gaza Strip has not yet begun:
We are trying to ensure that all of our mobilized reservists are properly prepared and trained so that they gain skills both individually and to work as part of units.
At the same time, an IDF spokesman said that the Hamas leadership "is confused, but it still has military capabilities":
For example, some time ago they fired their missiles at Jerusalem.
According to Lerner, the fight against the "terrorist government in Gaza" is a long-term mission, the preparation for which needs to be carried out more carefully.