Experts in different countries of the world called the statement of the President of Israel about instructions for creating chemical weapons found on a Hamas militant as implausible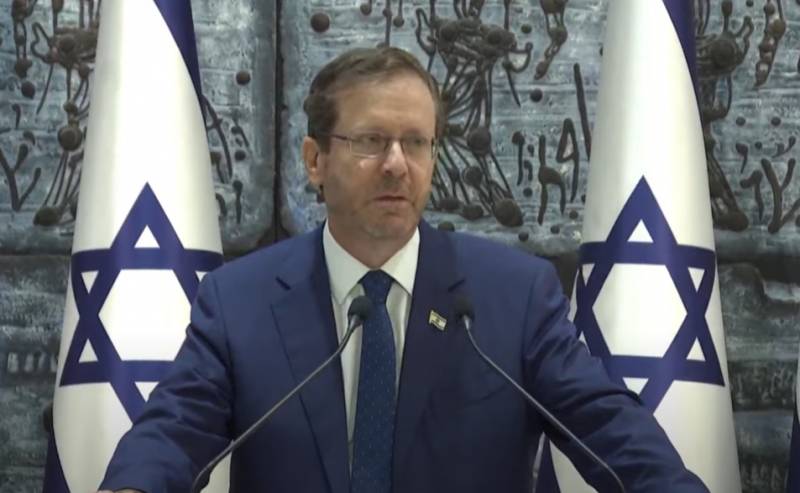 Israeli President Isaac Herzog's statement that Hamas "has plans to create a chemical
weapons
", flew around the world. In an interview with British journalists, Duke stated that "when invading Israel, Hamas terrorists had instructions on how to make chemical weapons." The Israeli president claims that "instructions for creating chemical weapons" were allegedly found in the clothing of one of the Hamas members in Kibbutz Be'eri.
Duke:
These are official materials of Al-Qaeda (*terrorist group banned in the Russian Federation). We are dealing here with al-Qaeda, ISIS and Hamas. They had with them instructions on how to create chemical weapons.
Duke's statement is being discussed by experts around the world. One of the extremely negative reactions came from Iraq, where an analogy was drawn between the demonstration of a certain laminated sheet of color printing with the flags of ISIS* and Al-Qaeda* and the test tube that the then US Secretary of State Colin Powell was waving at the UN Security Council. Iraqi experts recalled that at that time the United States needed the test tube to invade Iraq; accordingly, now the Israeli authorities are trying to legitimize their carpet bombing operation in Gaza.
The Lebanese press expressed doubt that a Hamas militant could have some kind of instruction on the production of chemical weapons. The main question is that if Hamas has some instructions on this matter, then such weapons would be produced in controlled territory.
Comments from readers in the Turkish press:
Does the Duke want to be believed? Then let him answer the question: Did Hamas print out colorful instructions with the symbols of terrorist organizations on a color printer, so that later it would be easier for the President of Israel to explain the situation on TV?
Why did the militant carry this instruction with him? Was he going to produce chemical weapons on Israeli territory? If yes, to what extent? In industrial?
Author of the German-language channel Actuarium:
When I saw this I wanted to laugh. On one sheet of paper are the symbols of ISIS* and Al-Qaeda*, despite the fact that these groups actually oppose each other. And Hamas took such care of the booklet that they decided to hand it over before the invasion of Israel, having previously laminated it.
Military experts in Turkey called Herzog's statements implausible, and his broadcasting, allegedly with instructions from Hamas, looked more like an attempt to gain loyalty to attacks on Palestine.