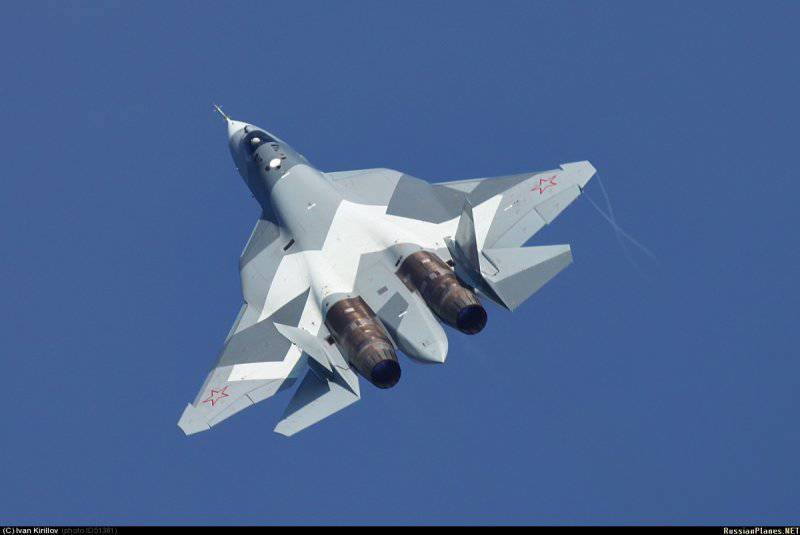 State tests of five fifth-generation fighters (PAK FA) will begin on the basis of the Air Force test center in Akhtubinsk in March 2013.
According to the commander-in-chief of the Russian Air Force, Lieutenant General Viktor Bondarev, the PAK FA aircraft (promising
aviation
front-line aviation complex) successfully complete the flight test program. Three copies are being tested in Zhukovsky near Moscow, the fourth prototype is at OJSC KnAAPO, and the fifth is now at the exit, it is being accepted. In March, these five aircraft will arrive in Akhtubinsk, where their state tests will begin.
All subsequent cars will be sent to the base of the test center of the Air Force directly from the factory. By the end of 2013, eight T-50 will be accepted here. Tests of promising fighters will be completed within 2 – 2,5 of the year. In 2015 - the beginning of 2016-th construction of the T-50 will be serial, they will begin to arrive in the air force combat units. The program identifies all the necessary checks on the characteristics of the aircraft and its systems, airborne equipment complexes and aircraft armament. Development work on the development of a new-generation strategic bomber-rocket carrier (a promising long-range aviation complex - PAK DA) will be completed by the 2017 – 2018 years. The creation of the PAK DA was preceded by many studies. The plane will have to ensure the strategic security of the country for many years, so there should be no mistakes. Before 2017 – 2018, the development of the newest bomber will be completed and it will be prepared for mass production. The Commander-in-Chief of the Air Force noted that much attention was paid to its low visibility and the use of new types of aviation weapons of various classes.