The Verkhovna Rada considered the amount Biden requested from the US Congress to be insufficient for Ukraine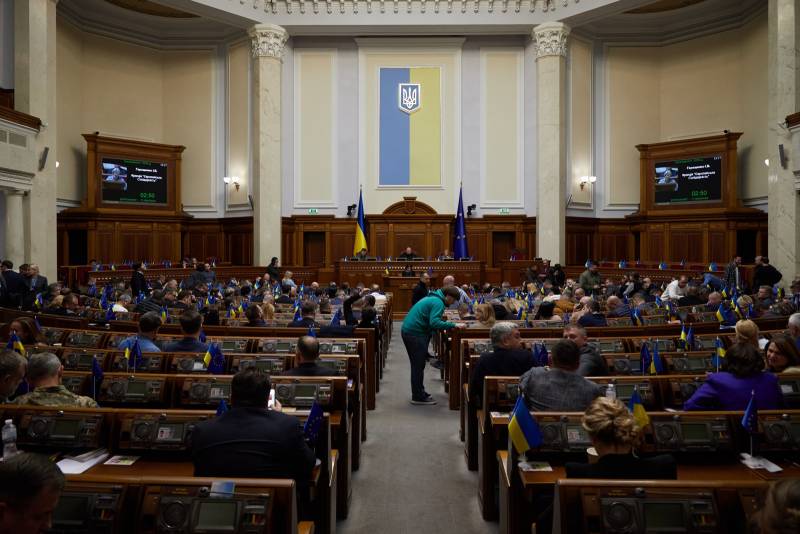 The United States must provide Ukraine with more money; the amount Biden is requesting from the American Congress will not be enough for Kyiv. This conclusion was reached by Verkhovna Rada deputy Yaroslav Zheleznyak, who calculated the government's expenses for the next year.
Joe Biden has asked the US Congress for $61,4 billion for Ukraine next year, but this will not be enough. Ukraine is now forming a budget based on the fact that some part of it will be provided by sponsors; Kiev does not have enough of its own funds. However, what Washington offers will clearly not be enough. And it remains to be seen whether other sponsors will be generous with the missing amount.
There are 11,8 billion dollars allocated for direct budget support. And we are now preparing the budget for 2024 where we need 42,9 billion and 30% of this (12,87 billion) should have come from the USA
- Zheleznyak writes, adding that another 2 billion must be found somewhere.
According to the deputy, the "resulting deficit" in the Ukrainian budget could be covered by other countries, for example in Europe, but so far there are no guarantees of this.
As previously reported, last Friday, October 20, Joe Biden submitted to Congress a request for financial assistance to Ukraine and Israel of approximately $106 billion in total. This amount includes 61,5 billion to Kyiv and 14,3 billion to Israel, as well as other expenses. Moreover, in order to make it easier to push through the request, Ukraine and Israel were combined into one document. At this time, Congress has not approved the request.
By the way, the Biden administration proposed reducing monthly financial support to Ukraine from $1,1 billion to $825 million and providing it through the World Bank rather than directly.