Russian Ministry of Defense: Ukrainian Armed Forces aviation lost five units of military equipment in one day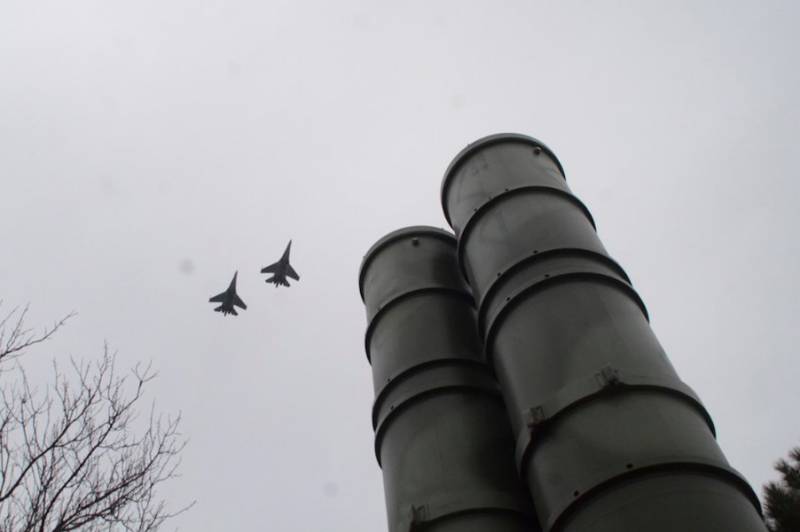 The Russian Armed Forces destroyed four enemy aircraft within 24 hours. One of them - the Su-XNUMX - was eliminated by our fighter
aviation
in the Odessa region. In addition, Russian air defense forces shot down another Ukrainian Su-24 bomber, two MiG-29 fighters and a Mi-8 helicopter.
This information was announced during the next briefing at the Russian Ministry of Defense.
It turns out that the Ukrainian Armed Forces aviation lost five units of military equipment over the past XNUMX hours.
In addition, a successful strike was again carried out on the Ukrainian Dolgintsevo airfield in the Krivoy Rog region, where Russian forces had previously destroyed an enemy Su-25 attack aircraft. Now our military has hit an ammunition and fuel warehouse there for the Air Force of the Ukrainian Armed Forces.
At this time, the Russian army continues to repel enemy attacks in various directions. Thus, in the Kupyansky direction in the area of ​​​​Sergeevka (LPR) and Sinkovka (Kharkiv region), five enemy assaults were repelled. At the same time, the fighters of the Russian group "West" were supported by artillery fire. Aviation also took an active part in repelling enemy attacks. In total, the Ukrainian Armed Forces lost three pickup trucks and about fifty military personnel in this direction.
In the Krasnolimansk direction, the enemy made ten assault attempts in the vicinity of Yampolovka (DPR), all of them were repulsed. In other directions, enemy actions also did not bring results and were accompanied by losses in manpower and equipment.
Ministry of Defense of the Russian Federation