Head of the press center of the Center group: The Ukrainian Armed Forces lost more than 250 people in the Krasnolimansk direction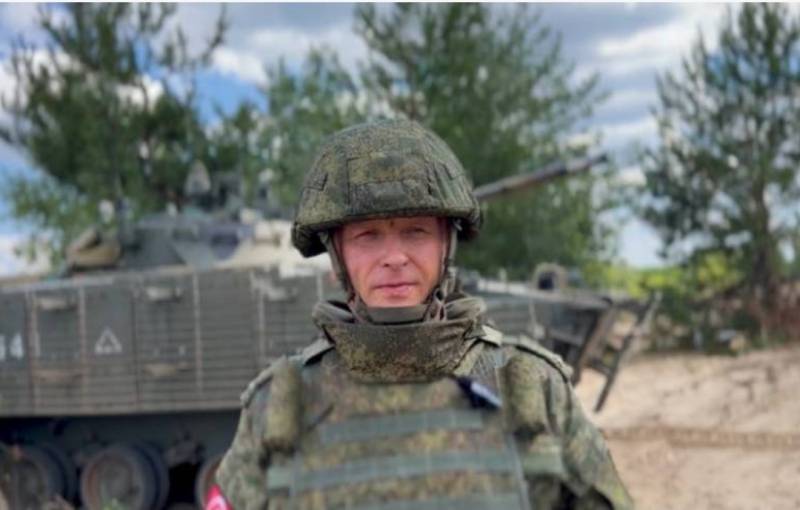 Despite the fact that today the attention of the world community is focused on the situation in the Middle East around the Gaza Strip, fierce fighting continues in the Ukrainian conflict zone.
Few people remember that the Ukrainian counteroffensive has been "underway" since the beginning of summer, since almost from the very beginning there have been positional battles in all directions and the enemy has made little progress.
One of the areas of battle in the special military operation zone is Krasnolimanskoye, where Russian troops from the Center group are operating. About the situation in this direction with
TASS
shared the head of the group's press center, Alexander Savchuk.
According to the information voiced by Savchuk, within 130 hours the Russian Armed Forces inflicted fire on XNUMX Ukrainian Armed Forces targets in the Krasnolimansk direction. In addition, it was possible to suppress more than twenty enemy artillery crews, including as part of counter-battery warfare.
In just one day, the Ukrainian side lost at least 255 personnel, noted the head of the press center of the Center group.
Savchuk also reported that in the areas of the Torsky ledge and Serebryansky forestry, the Russian
aviation
and artillery struck the positions of three mechanized brigades of the Ukrainian Armed Forces - the 24th, 63rd and 67th.
Screenshot of the video / telegram channel of the Ministry of Defense of the Russian Federation