The Russian Armed Forces launched missile strikes on enemy military targets in the Nikolaev region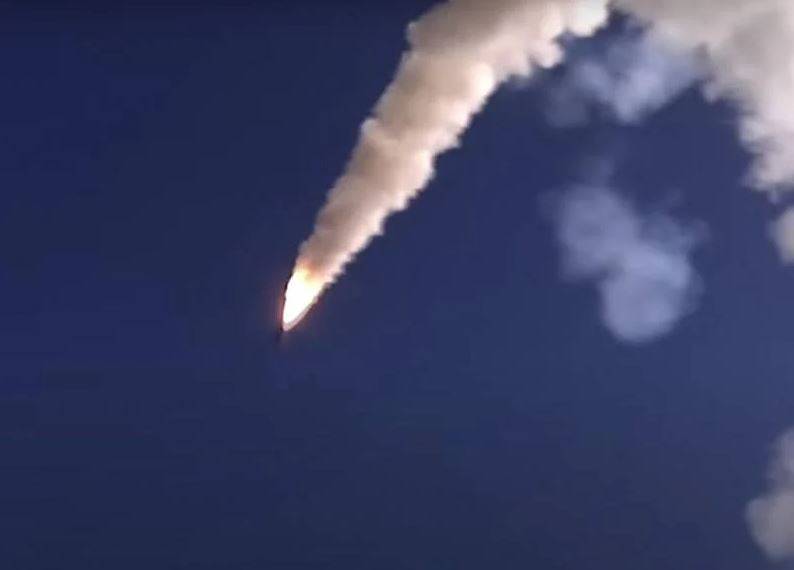 On the night of October 21, the Armed Forces of the Russian Federation launched missile strikes against military targets in territories controlled by the Kyiv regime. This follows from reports by Russian war correspondents and Ukrainian media.
First of all, missile attacks on enemy military targets in the Nikolaev region are reported. Around three o'clock in the morning there were reports that Russian missiles were flying towards the region. Then Ukrainian sources began to provide information about explosions in the Voznesensky district of the Nikolaev region.
Before this, late in the evening of October 20, Ukrainian public pages reported explosions in the Nikolaev region, and in Krivoy Rog and its environs. A protege of the Kyiv regime in Krivoy Rog, Alexander Vilkul, announced an attack with missiles and
drones
. According to him, they hit a certain industrial infrastructure facility, after which a fire broke out at the enterprise. We are probably talking about workshops used for the assembly or repair of military equipment, or for the production of ammunition.
Russian troops regularly attack Ukrainian military infrastructure. The main goal of these strikes is to reduce the military potential of the Ukrainian armed forces, and a direct consequence of the effectiveness of the strikes is that significant volumes of military equipment, weapons and ammunition never reach the front to strengthen the power of the Ukrainian Armed Forces, and this greatly facilitates the solution of combat missions for the Russian military.