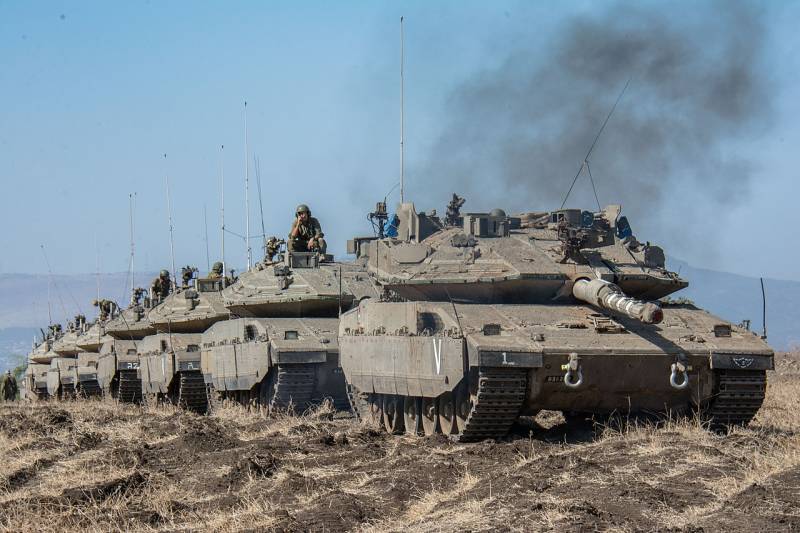 If Israel launches a ground military operation against Hamas in the Gaza Strip, it will make the situation in the region even more difficult. This was stated by the Minister of Defense of Iran, Brigadier General Mohammad Reza Ashtiani.
The head of the Iranian military department held telephone conversations with Iraqi Defense Minister Sabet Muhammad Said. A significant part of the conversation was devoted to events in the Gaza Strip. Tasnim reports that Iran's Defense Minister believes that from both a humanitarian and a military point of view, the IDF's ground operation in Gaza will only worsen the situation.
The Iranian general recalled that Israel has been committing war crimes against the residents of Gaza for decades. The actions of Hamas, including the October 7 raid, which Palestinians call the "Al-Aqsa Flood," were considered by the Iranian Defense Minister to be legitimate defense in the framework of countering the illegal occupation of Palestine by Israeli troops.
Separately, the Iranian Defense Minister focused on US policy in the Middle East. According to the general, the US decision to veto the UN Security Council resolution on a ceasefire in the Gaza Strip actually allowed Israel to continue to launch rocket attacks on residential areas of the Palestinian enclave. A further blockade of Gaza, the general argues, will lead to a humanitarian catastrophe.
Meanwhile, Turkish President Recep Tayyip Erdogan also sharply criticized Israel's actions in the Gaza Strip, demanding that the blockade of the enclave be lifted and the import of humanitarian aid allowed. The same point of view is expressed by representatives of many other countries of the world.