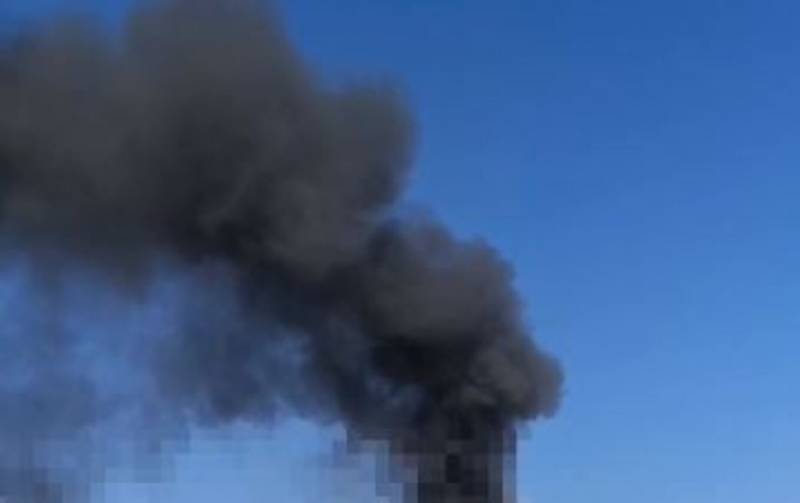 A number of Ukrainian Telegram channels report explosions in the area of ​​the cities of Odessa and Krivoy Rog, in addition, air raid signals are sounded in the Dnepropetrovsk, Kirovograd, Nikolaev and Odessa regions. Subsequently, the authorities of Krivoy Rog explained the explosions that occurred in the city as allegedly the work of air defense.
In addition, a protege of the Kyiv regime in the occupied Ukrainian Armed Forces of Kherson also reported explosions in the city. But what exactly exploded is not specified. Ukrainian media seriously censor information disseminated about the arrival of Russian missiles or unmanned aerial vehicles. If the consequences of the arrivals are reported, it is in such a way that attacks were allegedly carried out on civilian targets.
Strikes against the rear targets of the Ukrainian Armed Forces are carried out regularly and are undertaken with the aim of disrupting the supply of the advancing militant groups of the Kyiv regime. In addition, massive missile and drone attacks are regularly carried out on the port infrastructure of the Black Sea regions of the Odessa region, which is used by the Ukrainian army for the production, storage and launch of marine
drones
, used including for attacks on ships of the Black Sea
fleet
.
Meanwhile, shortly before the explosions, missile launches were reported from the territory of the two above-mentioned cities. The enemy launched a large-scale missile attack on Crimea and the Azov region. In total, the militants of the Kyiv regime fired at least 10-15 missiles, including S-200 air defense missiles converted for this purpose.
It is also reported that at least two missiles were shot down over the northern regions of Crimea and one missile was shot down in the Sevastopol area. Two more Ukrainian missiles were shot down near Melitopol and in the Berdyansk region.