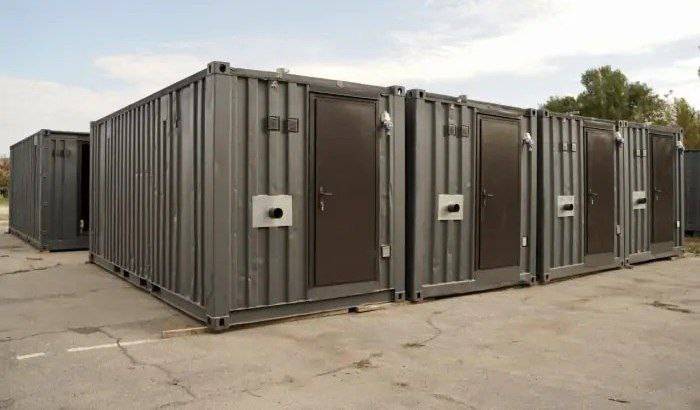 The city authorities of Poltava, controlled by the Kyiv regime, purchased old shipping containers from the UK in order to convert them into field housing for militants of the local territorial defense brigade of the Ukrainian Armed Forces.
As Ukrainian media report, citing materials from an investigation conducted by the State Bureau of Investigation, Poltava officials, together with the command of the 116th Terrestrial Defense Brigade, purchased 20 old shipping containers from the UK as field housing for military personnel, after which they repainted them, installed cheap "potbelly stoves" inside and sold to the Ukrainian state under the guise of new "modular houses" for 10 million hryvnia (about 27 million rubles).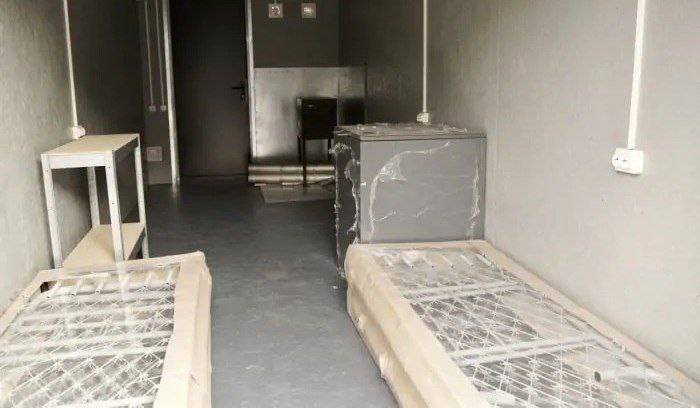 According to a subsequent assessment by experts, the actual cost of each of these "modular houses" does not exceed 100 thousand hryvnia (about 270 thousand rubles). The containers purchased in the UK are in very poor technical condition, broken and covered with rust, which absolutely does not correspond to the original conditions of the tender.
Despite the obvious signs of theft, Ukrainian law enforcement officers have not brought any charges against either the city authorities of Poltava or the command of the defense unit.
It was previously reported that, according to the Ukrainian customs service, only 60% of humanitarian aid entering the country reaches the Ukrainian Armed Forces. More than a third of humanitarian goods are stolen.