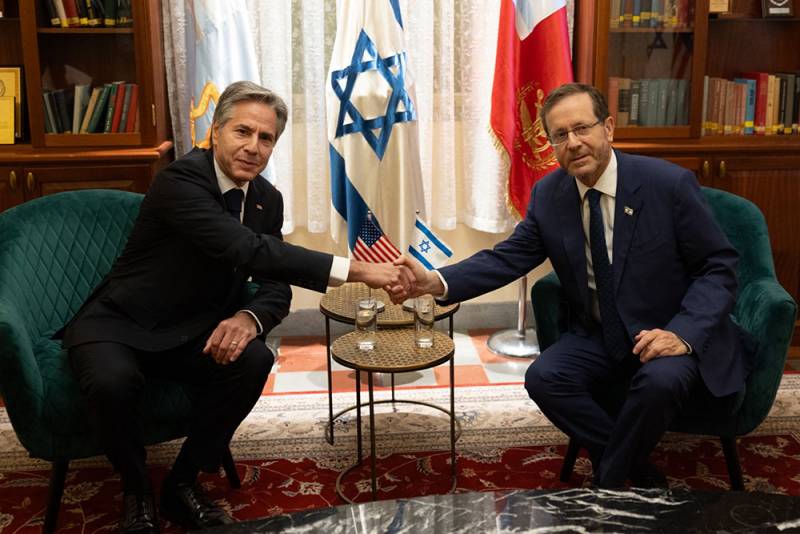 The head of the United States State Department, Antony Blinken, responded to the dissatisfaction of Muslims working in the State Department with unconditional support from the US authorities for Israel. He even had to meet them halfway to some extent.
As the American publication Politico reports, this is evidenced by Blinken's note to State Department employees.
I know that for many of you this time has been difficult not only professionally, but also personally.
- it says.
Blinken said some US foreign policy officials working in the Middle East region were directly affected by the surge in violence. Some of them even lost relatives or friends. The official noted that waves of fear and hatred towards both Jews and Arabs had even reached America. Of course, this cannot but have an impact on State Department employees.
Blinken promised that United States policy regarding the Israeli-Palestinian conflict would change and become more balanced. He even promised to send several million dollars to the Gaza Strip to alleviate humanitarian problems.
Earlier, a number of US State Department employees, mostly Muslims, expressed dissatisfaction with the position of the American authorities in relation to the conflict in the Middle East. They felt that Washington's response to the October 7 Hamas attack, which showed unconditional support for Israel, was carte blanche for Tel Aviv to use excessive force against the Palestinians, and were unhappy about it. American Muslims who are employees of government agencies rightly feared that thousands of Gaza civilians living in Hamas-controlled areas would suffer because of this.