The IDF press service reported another attack on Israel from Lebanon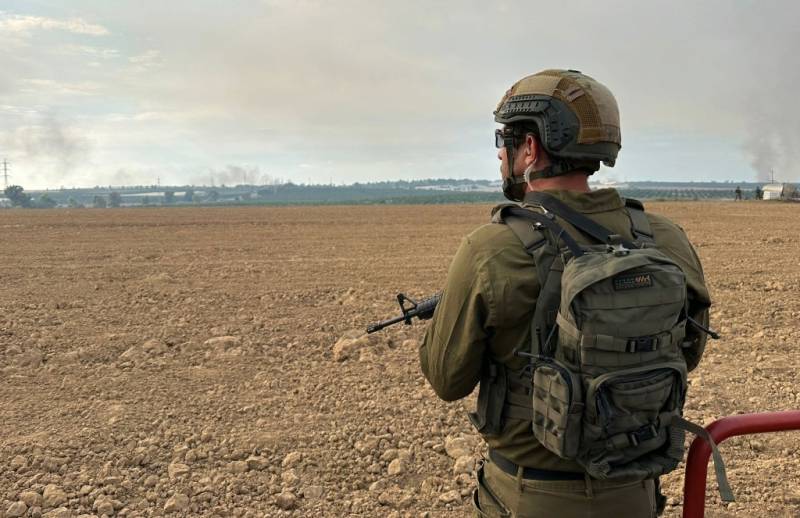 So far, the Israel Defense Forces have hesitated to launch a military operation to clear, as they say, Hamas militants from the Gaza Strip. At the same time, the IDF does not stop striking the Palestinian enclave, while simultaneously reporting that the militants have allegedly reduced the number of missile launches, apparently for reasons of economy before the start of the ground part of the confrontation.
But the Iran-backed radical Shiite movement Hezbollah, based in Lebanon near Israel's northern border, clearly has no shortage of ammunition. So far, shelling here from both sides is not carried out regularly. But it appears that Hamas's Islamic allies are ready to increase their intensity.
The press service of the Israel Defense Forces reports on its telegram channel about massive shelling from Lebanon in the area of ​​Mount Har Dov. In response, the IDF launches artillery strikes in the direction of the missile launch. A total of twenty missile launches were recorded from Lebanese territory. The press service denies the activation of air raid signals in the north of the country. But they reported that in the south of Israel, sirens were heard in Kibbutz Mefalsim. Apparently, statements about Hamas's "shortage" of missiles turned out to be premature.
In addition, according to the IDF press service, several anti-tank missiles were fired at Israeli posts on the border with Lebanon from adjacent territory over the past hour. Shots were fired at the observation structure from small arms
weapons
. There were no reports of injuries to Israeli soldiers.
Earlier, the press service of the Israel Defense Forces reported that three Hezbollah terrorists were identified near the border with Lebanon. On them, as they say, without trifles, the combat
aviation
IDF.
So far, the exchange of mutual blows on the Lebanese-Israeli border is not widespread, and there are no direct clashes. However, everything may change when the IDF finally sends troops into the Gaza Strip. As Israeli Defense Minister Yoav Galant previously stated, Hezbollah is ten times stronger than the paramilitary wing of the Palestinian Hamas movement. In addition, Shiite militants are supported by the Iranian Islamic Revolutionary Guard Corps (IRGC).