A Russian court sentenced Ukrainian marines who shot civilians to long terms of imprisonment.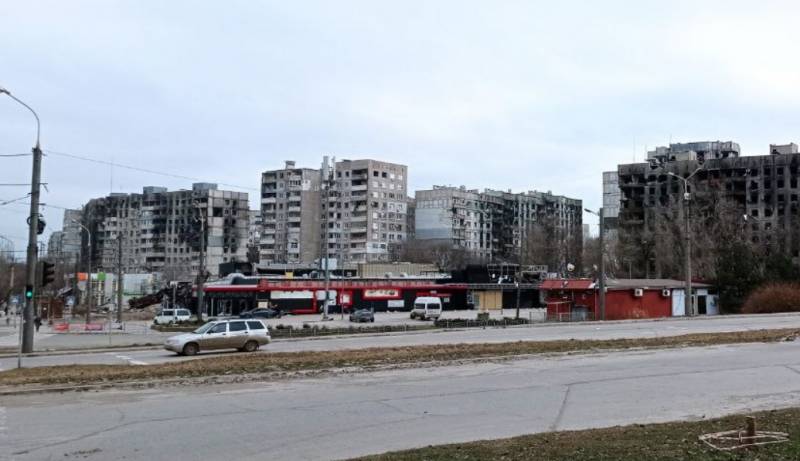 A court in Donetsk sentenced two Ukrainian Marines to 26 years in a maximum security colony for shooting a car carrying civilians during the battle for Mariupol.
According to the press service of the Investigative Committee of the Russian Federation, it was established that on March 29, 2022, servicemen of the 36th separate marine brigade of the Ukrainian army Nazariy Moroz and Andrey Egorov, taking up combat positions in Mariupol, noticed a civilian car in which three civilians were traveling.
The order to open fire on the car was given by Egorov, who was the senior officer in the position. Militants of the Kiev regime shot up the car, as a result of which the woman died on the spot, her husband, who was in the shelled car, was injured, but survived thanks to timely medical care, the child, fortunately, was not injured.
During interrogation, the accused admitted that they had seen white ribbons tied to the mirrors of a civilian car and were a sign that there were civilians in the vehicle. any
weapons
Moroz and Egorov were not seen among the victims.
Considering the gravity of the crime, the court sentenced Egorov and Moroz to imprisonment for a term of 26 years each. They will serve their sentence in a maximum security penal colony.
The convicts were found guilty of cruel treatment of the civilian population, guided by motives of political and ideological hatred, as well as the use of prohibited methods during an armed conflict, murder and attempted murder of two or more persons, committed by an organized group of persons.