German Leopard tanks appeared in the Liman direction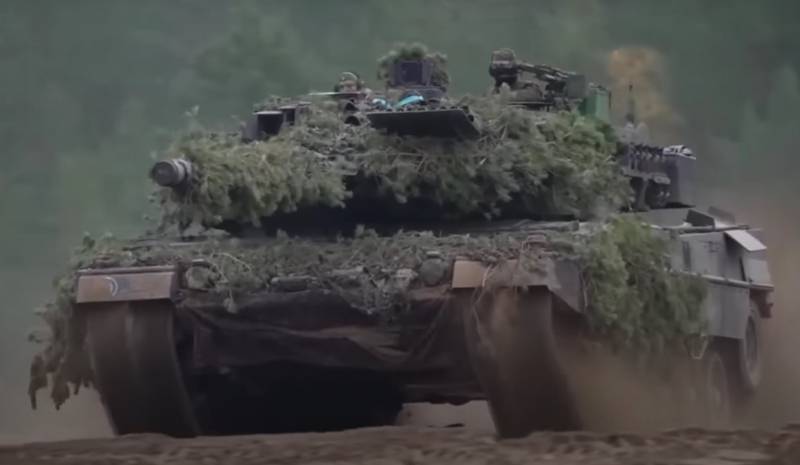 In recent days, more and more evidence of the appearance of German
tanks
"Leopard" on different sectors of the front in Donbass.
Just yesterday it was reported that Leopard 2A6 were spotted in the Avdeevsky direction, where the Russian Armed Forces are right now conducting offensive operations in order to encircle a large group of the Armed Forces of Ukraine, which has been dug in in this locality for the past eight years.
At the same time, it became known today that Leopards also appeared in the Liman direction. Typically, Ukrainian media write about this with reference to military personnel of the Armed Forces of Ukraine.
It is worth noting that, according to a statement by one of the Ukrainian military, German tanks are not used for assault operations. The Ukrainian Armed Forces fear the loss of Western vehicles due to the high density of artillery fire and the use of kamikaze UAVs by the Russian army.
We do not travel directly. They immediately jumped out, did their work and left, so far
- Ukrainian media quote the words of the Ukrainian Armed Forces tanker.
Let us recall that before the above-mentioned episodes, German MBTs could only be seen in the southern direction, which the command of the Ukrainian Armed Forces considered as a priority for its counteroffensive. Taking into account the fact that these tanks are now being "pulled away" in different directions, we can conclude that the Ukrainian command has abandoned the original strategy.