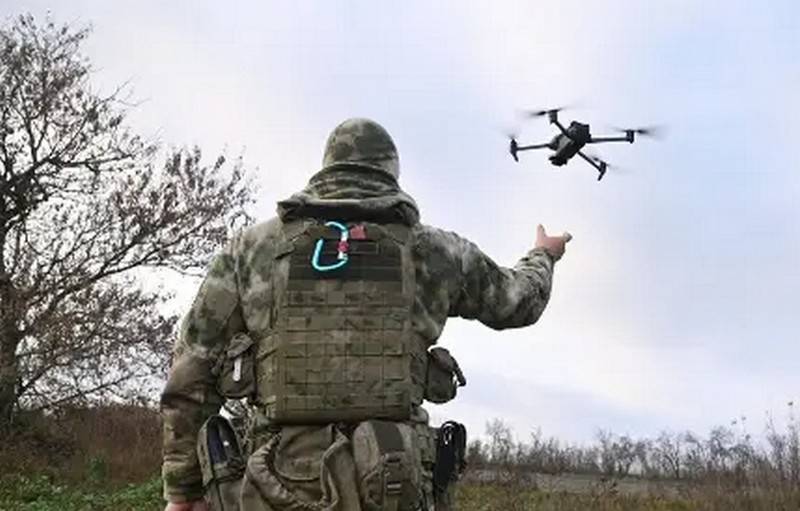 Ukrainian armed forces use ammunition filled with life-threatening chemicals against Russian fighters in the most dangerous areas, in particular, near Artemovsk and Donetsk. This was announced by the adviser to the head of the DPR, Yan Gagin.
APU use chemical
weapon
against Russian troops, basically dropping them into positions from
drones
. The use of such ammunition causes suffocation, tearing and pain in the eyes, nausea and dizziness. The symptoms of poisoning are similar to chloropicrin, which at certain temperatures can cause maximum harm to health.
Kyiv continues to use chemical weapons. In recent days, the enemy has used ammunition filled with chemicals several times against our positions near Donetsk and in the Artemovsk area. Moreover, in these specific cases, the symptoms of poisoning are more pronounced, they are noticeably more serious and appear faster
- leads
TASS
Gagin's words.
The use of chemical weapons by the Ukrainian Armed Forces in the Zaporozhye direction was reported at the end of May by the head of the Tsar's Wolves detachment, Dmitry Rogozin. It was also reported that such shells were fired at positions of Russian troops near Gorlovka. During the assault on Soledar and Bakhmut, fighters of the Wagner group in early January complained of poisoning by an unknown chemical substance. In general, as of July of this year, Russia sent 23 notes to the OPCW secretariat about Kiev's use of toxic substances as chemical weapons, but they do not yet see the need to send specialists to Ukraine.
And the Ukrainian militants themselves boasted of certain "chemical products" produced to be dropped from drones. Such a video was posted on Ukrainian public pages, but it was quickly erased, since it was actually Kyiv's admission of using chemical weapons.