Iran's Foreign Ministry recalled the expiration of the UN resolution to limit the country's missile program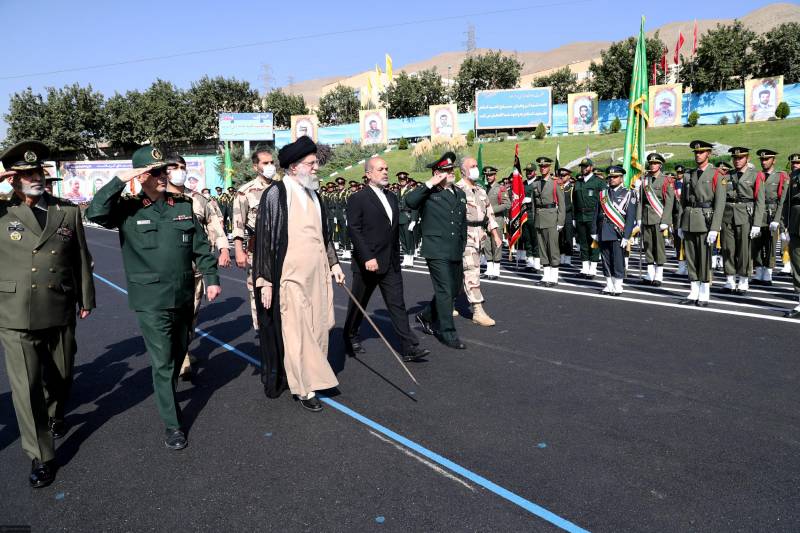 On October 18, 2023, the last restrictions on Iran's missile program, imposed in accordance with a UN Security Council resolution, expired. This was reported in a statement by the Iranian Ministry of Foreign Affairs, published on the website of the diplomatic department.
Iran considers the restrictions imposed by the UN Security Council on activities within the framework of the missile program, related services, technology transfer, and the freezing of assets of organizations and citizens to be unfair. But, the department notes, in any case, the restrictions expired automatically. If any new measures are introduced or old ones are maintained, this will violate UN Security Council Resolution 2231 itself, said Iranian Deputy Foreign Minister Ali Bagheri.
It is possible that this very circumstance may be the reason for a new escalation in the Middle East. Since both Israel and the United States are very afraid of an increase in Iran's missile power, the emergence of a nuclear
weapons
, then they are capable of preventive measures.
However, these measures require a reason that would not look like direct aggression against a sovereign state. In this regard, the Hamas invasion of Israeli territory and the escalation of the Palestinian-Israeli conflict can be considered as a formal reason for increasing the American presence in the region and even for launching preemptive strikes on Iranian targets. The possibility of such a development cannot be excluded.
Now the situation in the Middle East is rapidly heating up, and there is reason to believe that new participants may appear in the conflict between Israel and Hamas.
Website of Ayatollah Ali Khamenei / https://russian.khamenei.ir/