The US Department of Defense is concerned about China's buildup of its nuclear arsenal, which is planned to double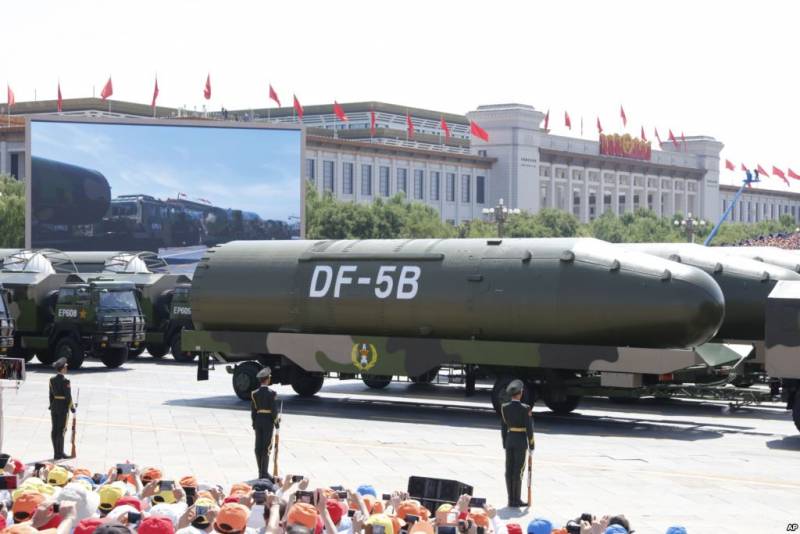 Recently, China has significantly increased the number of warheads in its nuclear arsenal. This is confirmed in a special report by the US Department of Defense.
According to the Pentagon, China's nuclear arsenal currently numbers approximately 500 warheads, but Beijing plans to double that number over the next six and a half years. In 2030, China wants to have 1000 warheads.
In 2022, the US military says, China will likely build three new missile clusters, including 300 new intercontinental ballistic missile (ICBM) silos. The buildup of China's nuclear arsenal in the United States is perceived as a very significant danger, since Washington sees Beijing as its main strategic adversary and economic competitor over the coming decades.
According to analysts from the US Department of Defense, China may in the future threaten to launch non-nuclear strikes on targets in the Hawaiian Islands, Alaska, and the eastern states of the United States. At the same time, the Pentagon notes that the Chinese leadership is still basing its policy on the principles of deterrence, and the use of nuclear
weapons
is considered as an acceptable step only in the event of enemy aggression against the Chinese state.
Let us recall that earlier the State Duma of the Russian Federation adopted a law canceling Russia's ratification of the Comprehensive Nuclear Test Ban Treaty. Thus, the country demonstrated to the United States that it no longer has legal obstacles to resuming nuclear weapons testing amid rising tensions on a global scale.
Wikipedia/Voice of America. http://www.voanews.com