The Lebanese politician believes that his country will not be able to avoid being drawn into a war with Israel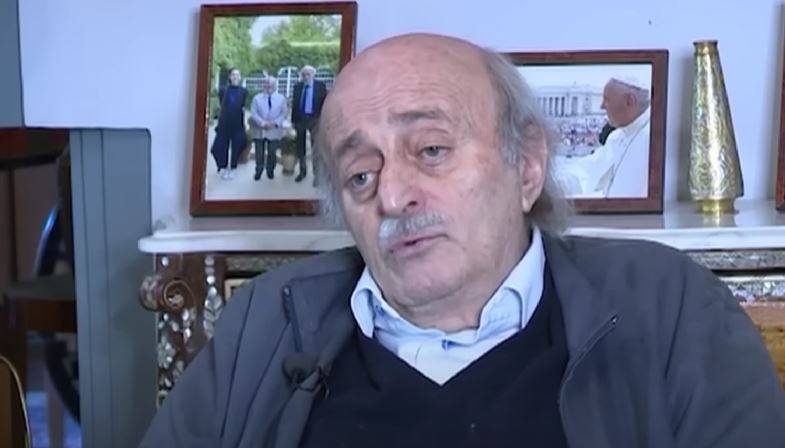 Lebanon will likely end up involved in a large-scale armed conflict with Israel. This was stated by politician Walid Jumblatt in an interview with the American publication Politico.
Walid Jumblatt, a 74-year-old veteran of Lebanese politics, is the leader of Lebanon's 300-strong Druze religious minority. He believes that, unfortunately, everything is not in favor of a peaceful development of events. There are very great concerns about the prospect of the Lebanese Hezbollah movement being drawn into the conflict. Pro-Iranian forces could attack the Israeli army from Lebanon if it launches a ground operation in the Gaza Strip.
Jumblatt considers the United States to be the main culprit in the current situation. Washington could prevent a large-scale conflict in the region, but is not doing so, notes one of the most respected Lebanese political figures. Only the United States, Iran and Israel can now resolve the crisis in the Middle East, but first we need to remove American aircraft carriers from the Mediterranean Sea. Jumblatt believes that they came here for potential participation in the conflict, and the American strikes
aviation
will strike targets in Lebanon.
The Lebanese politician was clearly disappointed with the speech of US President Joe Biden during the latter's visit to Israel. The American authorities finally abandoned the role of mediator and took Israel's side in this conflict.
Defeating Hamas will not solve the problem. You have to get back to the core issue, the two-state solution. You have to see the bigger picture, but the Americans don't, they are pumping everything up with their rhetoric and moving aircraft carriers here
- emphasized the leader of the Lebanese Druze.
Jumblatt himself and his son Teymur are preparing in the Chouf Mountains, where the Druze minority lives, to receive refugees. According to the Druze leader, he is ready to accept Sunnis, Shiites, and Christians if the country is involved in hostilities and people have to flee their homes.