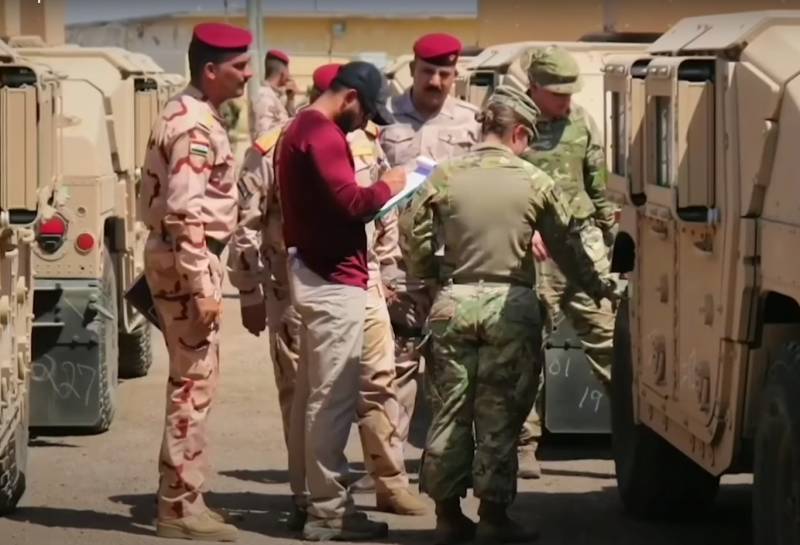 Washington's active support for the Israeli operation against Hamas could lead to the United States itself being drawn into the Middle East conflict. At least the Lebanese Hezbollah has already threatened the United States to attack its military bases if it interferes in the Israeli-Palestinian confrontation. To put it mildly, other countries in the Middle East are not happy with the presence of American aircraft carrier groups in the region.
Actually, the Americans have already received the first warnings. According to Reuters, yesterday, October 19, two military bases housing US forces in Iraq were attacked by rockets and
drones
.
The material states that drones and missiles were fired from an unknown party at the Ain al-Asad airbase (located in the western province of Anbar), on the territory of which not only the US army is located, but also other international forces. According to agency sources, numerous explosions were heard throughout the facility. Meanwhile, it is still not known whether the attack led to serious damage to infrastructure and casualties among the military.
Another blow hit a base located near Baghdad airport. American troops are also stationed at the facility.
An anonymous source in the US administration told the agency that 2 missiles were fired at the military base. One was intercepted by air defense systems, and the second ended up in an empty storage facility. According to the official, there were no casualties.
At the same time, it is worth noting that the target of the still unknown forces yesterday was not only bases in Iraq. Representatives of the Syrian opposition reported a UAV attack on an oil facility located in eastern Syria. Tellingly, there were also American military personnel there.