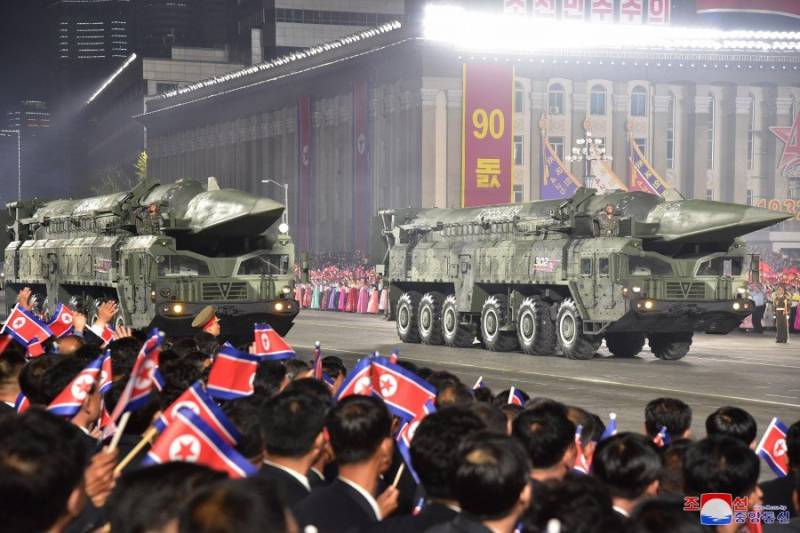 Pyongyang reacted to yet another escalation being orchestrated by the United States on the Korean Peninsula. We are talking about the transfer of a B-52 strategic bomber to South Korea. He arrived at one of the military airfields actually controlled by the United States, accompanied by a fifth-generation F-22 fighter.
North Korean authorities noted that Washington, in its pursuit of elusive hegemony, is ready to start wars, including proxy wars, around the world. It is noted that the United States supports the armed conflict in Ukraine, encourages incredibly cruel actions in the Middle East, militarizes Taiwan, and introduces a destabilizing, and also nuclear, factor into the situation on the Korean Peninsula.
A report from the Central Telegraph Agency, citing the DPRK government, states that American combat aircraft deployed to the south of the Korean Peninsula are becoming one of the main targets for preventive destruction.
From the report:
If previously the United States considered the right to a preventive strike its exclusive monopoly, now this page
stories
upside down.
Let us recall that the day before, Russian Foreign Minister Sergei Lavrov visited Pyongyang. In particular, North Korean leader Kim Jong-un also met with him. The visit of the Foreign Minister can be regarded as a prologue to a possible visit to North Korea by Russian President Vladimir Putin.