A series of missile strikes were launched at Ukrainian Armed Forces facilities in Nikolaev and Krivoy Rog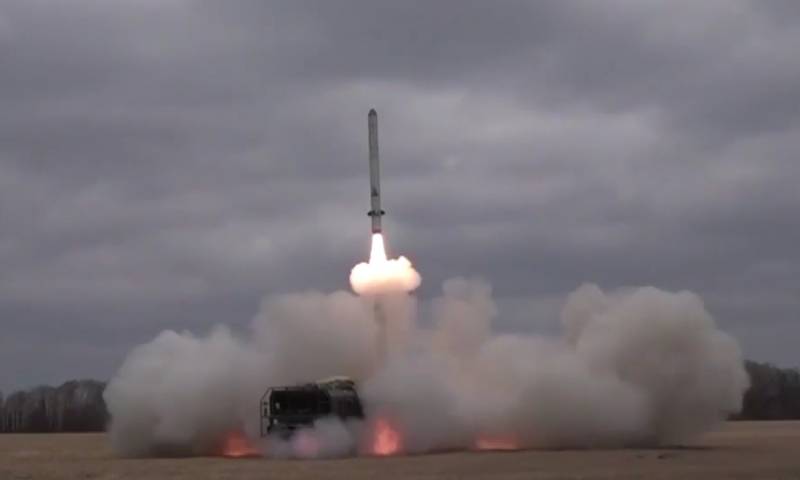 Ukrainian Telegram channels report a series of missile strikes on Ukrainian targets in Nikolaev and Krivoy Rog. Ukrainian sources claim that the strikes were carried out using Iskander ballistic missiles. The day before, in the village of Stepnoe near Nikolaev, a large ammunition depot was destroyed - the secondary detonation continued for several hours.
As the Ukrainian command assumes, the Russian Armed Forces are launching missile attacks on Krivoy Rog and Nikolaev, since these cities are used by the Ukrainian Armed Forces as a near rear for attacks in the Kherson direction. Thus, with the help of these attacks, the military forces of the Kyiv regime are deprived of military supplies. Ukrainian air defense systems are not capable of intercepting ballistic missiles, and it is also dangerous to place them so close to the front line.
According to a number of experts, one of the main problems preventing the supply of American F-16 aircraft to Kyiv is the provision of infrastructure for Western
aviation
. The Russian Armed Forces have recently regularly launched attacks on Ukrainian military airfields and adjacent infrastructure.
Ukrainian authorities are asking their Western handlers to provide additional air defense systems in order to be able to protect some military airfields that could accommodate F-16 aircraft. However, due to the significant number of objects that need protection from air attacks, the shortage of air defense will be felt by the Ukrainian Armed Forces in any case.
Ministry of Defense of Russia