Israeli Press: Israeli submarines have been patrolling the Mediterranean since the very first day of the conflict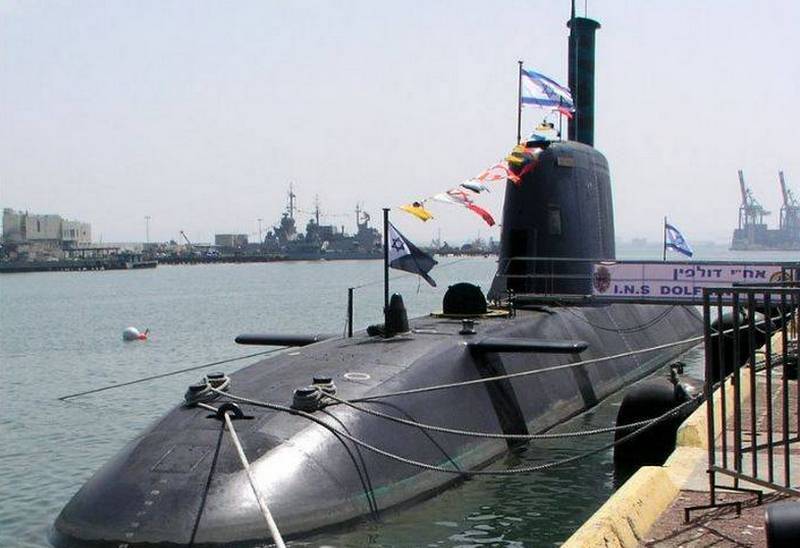 Israel covered the sea direction with the help of submarines, a submarine from the 7th
flotilla
The Israeli Navy patrols the Mediterranean Sea. The Israeli press reports this.
According to the publication Bohl, the command of the Israeli Navy decided to deploy submarines in the event of an attack by Iran or Hezbollah, which have the means to attack from the Mediterranean Sea. This was done in the first days of the Hamas attack, because it was possible that third forces would intervene in the conflict. At the moment, Israel is also covered from the sea by an American aircraft carrier group.
As part of the effort to contain Iran and Hezbollah, it is not only American aircraft carriers that are stationed in the Mediterranean; the 7th Submarine Flotilla has been deployed to the Mediterranean since the first day of the war.
- writes the edition.
In addition to Iran and Hezbollah, Hamas also has the means to attack from the sea. According to reports, the group is armed with unmanned underwater vehicles capable of damaging or destroying underwater communications. Since the beginning of the conflict, the Israeli military has already stopped several attempts by Hamas to launch sea
Drones
.
Let us recall that the US Navy aircraft carrier group, led by the aircraft carrier USS Gerald R. Ford, which includes five warships, is currently deployed off the coast of Israel. Also heading to the Middle East is the second AUG, led by the aircraft carrier USS Dwight D. Eisenhower, which includes three escort ships. The United States also deployed an expeditionary force from the USMC in the amount of 2 thousand marines and brought combat forces to Israel
Aviation
.