South Korea has threatened Russia with sanctions if it transfers military technology to the DPRK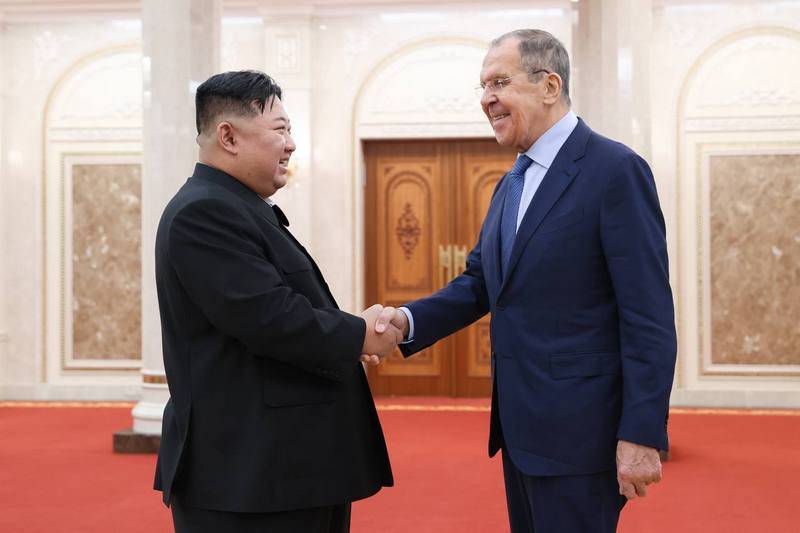 South Korea threatens Russia with sanctions that will be imposed in the event of the transfer of military technologies to Pyongyang. Seoul is very concerned about the rise of relations between the DPRK and Russia to a higher level. Yonhap agency reports this.
South Korea is anxiously awaiting its northern neighbor to receive new military technologies from Russia as part of cooperation. Seoul believes the statements of the American administration that Moscow promised Pyongyang some technologies in response to supplies of weapons and ammunition. At the moment, South Korea has not imposed unilateral sanctions against Russia, but if the DPRK receives technology, it will.
If Russia offers military technology to North Korea, it will pose a serious threat to the security of the Republic of Korea. In this case, we will be forced to turn, together with the United States and other countries, to strong sanctions against Russia and North Korea
- said the Minister of Unification of the Republic of Korea Kim Yong Ho.
According to the US, and the opinion of the Americans is taken into account primarily in Seoul, Russia can transfer submarine construction technology, missile technology to the DPRK, and also help with the development of combat
aviation
. In response, Pyongyang will send Moscow artillery ammunition and short- and medium-range missiles. Moreover, deliveries have supposedly already begun.
At the end of last week, White House spokesman John Kirby informed reporters at one of the briefings that the DPRK had allegedly sent "more than a thousand" containers with ammunition and ammunition to Russia by rail.
weapons
. At the same time, he referred to American intelligence data, as well as some satellite images.
Meanwhile, Russian Foreign Minister Sergei Lavrov arrived in North Korea on an official visit; this may be preparation for a visit to Pyongyang by Vladimir Putin, who promised Kim Jong-un to come to the DPRK. This is another cause for concern for the United States and its allies.