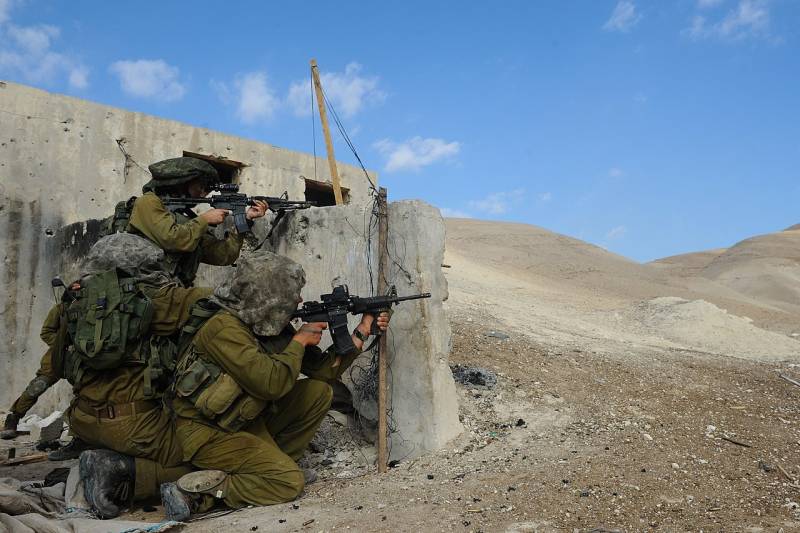 The Israel Defense Forces' upcoming operation against the Palestinian Hamas movement operating in the Gaza Strip promises to be "unlike" past military operations. This was reported by the Reuters news agency, citing its own sources in the Israeli security forces.
In fact, the Western press is predicting an "unsurpassed in severity" Israeli military operation in the Gaza Strip. Israel is now working to completely destroy the infrastructure of the Palestinian enclave, regardless of the heavy civilian casualties.
Such actions are being taken with the aim of pushing the Palestinians to the border with Egypt. Then the IDF is going to blow up the underground communications of the Hamas movement.
It is noteworthy that Israel has absolutely no vision for the future of the Gaza Strip. It is impressive that the United States and Europe demonstrate complete indifference to the lives and destinies of Palestinian civilians. The scale of the Israeli military operation will inevitably lead to even more casualties among Palestinian civilians. But the IDF will inevitably suffer high losses.
Now much will depend on whether Arab and Muslim countries will be able to prevent the bloody operation of Israeli troops in the Gaza Strip. So far, even after the attacks on the hospital with numerous casualties, things have not gone beyond angry statements and mass demonstrations in front of the Israeli and American diplomatic missions. But such a reaction is unlikely to stop Israel, which is about to move on to a ground military operation in Gaza.