An American UAV flying over the Black Sea signaled that it had lost contact and began to move away towards the US base in Italy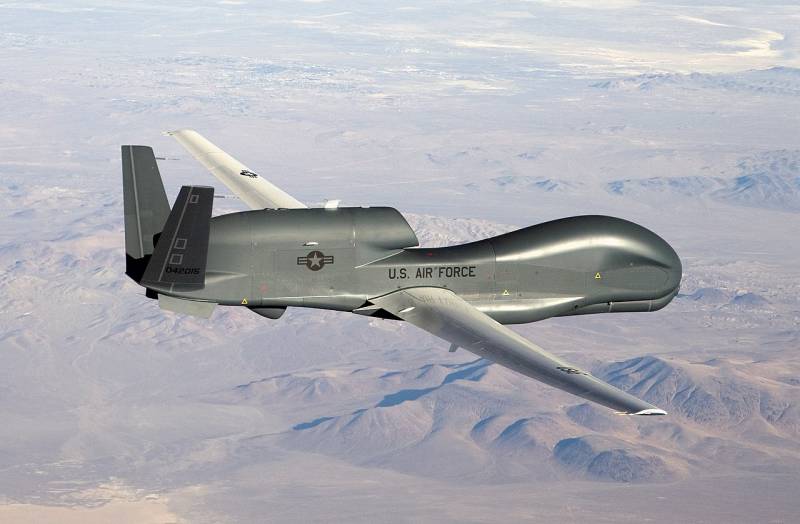 Today, the reconnaissance UAV RQ-4B Global Hawk of the US Armed Forces, constantly flying near the borders of Crimea, suddenly began to sound an alarm about loss of communication. This was reported by a number of Telegram channels, citing data from the flight monitoring resource FlightRadar24.
After sending a signal about the loss of communication, the unmanned aerial vehicle hastily began to move away from the coast of Crimea and from the Black Sea in general towards the American military base in Italy, from where the UAVs and reconnaissance aircraft fly to the Russian borders.
It is not very clear why exactly the drone sounded an alarm about loss of communication. This could have been an identified technical malfunction, but it cannot be ruled out that the American UAV was impacted by electronic warfare forces of the Russian Armed Forces.
Yesterday it was reported that there was unprecedented activity by reconnaissance aircraft and
drones
NATO near the Crimean Peninsula. American reconnaissance aircraft and drones regularly fly near the borders of Crimea, but yesterday there were four aircraft in the air at the same time - a high-altitude unmanned aerial vehicle RQ-4 Global Hawk, a Bombardier Challenger 650 Artemis electronic reconnaissance aircraft, two P-8A Poseidon anti-submarine aircraft of the US Navy .
What was the reason for the increased activity of American intelligence?
aviation
, it's not very clear, but just yesterday Ukraine fired two S-200 anti-aircraft missiles converted for strike purposes at Sevastopol, but the missiles were shot down by Russian air defense systems, and another provocation of the Kiev regime ended in failure.
Wikipedia / US Air Force photo by Bobbi Zapka