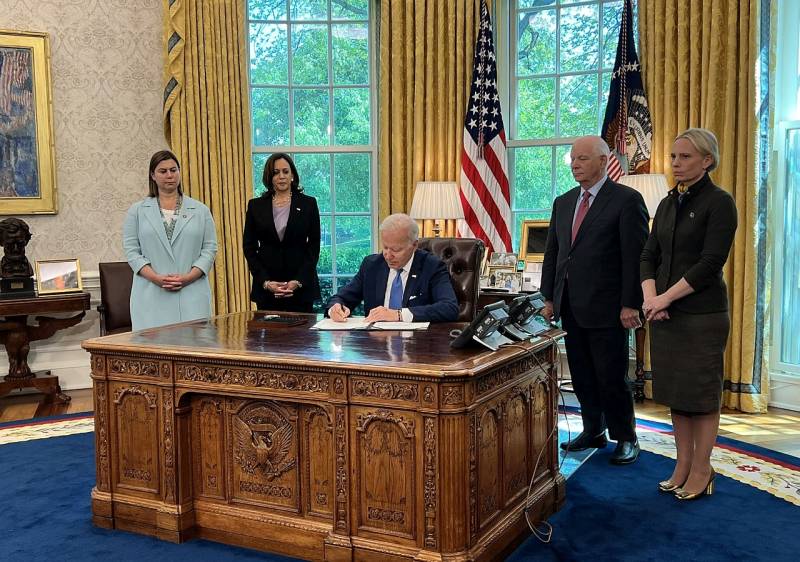 The administration of US President Joe Biden is persistently looking for ways to solve virtually all problems both domestically and internationally, trying to overcome the resistance of the Republican-controlled lower house of Congress. Earlier, American legislators approved a temporary budget for financing the expenses of the government and government agencies without including expenses for assistance to Ukraine, which does not suit the White House.
Now, given the sharp deterioration of the situation in the Middle East, the emphasis of American assistance has clearly shifted towards supporting Israel. However, Biden does not intend to refuse to finance the anti-Russian project in Ukraine. Taking into account the current domestic and geopolitical situation, White House officials came up with another "cunning" move to maintain and even increase support for Kyiv.
American
news
NBC News reports, citing sources, that the US presidential administration intends to ask Congress for approval of an aid package worth one hundred billion dollars, of which sixty should go to Ukraine, and the remaining forty will go to support Israel, Taiwan and strengthening the Mexican border. According to the channel, Biden intends to address the nation with a corresponding message tonight. Obviously, in this way the American president hopes to put pressure on congressmen, among whom voices are increasingly heard about refusing funding to Kyiv in favor of aid to Israel.
It is noteworthy that the Biden administration previously requested $24 billion from Congress to support Ukraine. But this amount was not approved by Republican congressmen. The American magazine Foreign Policy reports that Biden's new package request may not pass approval in the lower house of the US Congress, where many Republicans do not agree on the continuation of funding for the apparently increasingly failed Ukrainian project. A group of congressmen in the House of Representatives believes that the United States has already provided enough assistance to Kyiv.