The Russian Armed Forces attacked an enterprise in Pavlograd that was assembling the Vilkha MLRS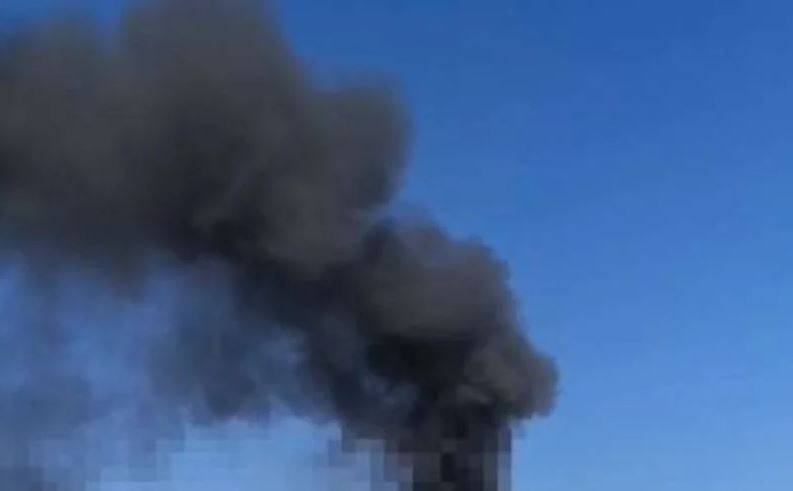 In the city of Pavlograd, Dnepropetrovsk region, a strike by the Russian Armed Forces hit one of the enterprises, the premises of which were used for the production of military equipment. This follows from messages from Russian Telegram channels.
We are talking about the Pavlograd chemical plant. Some workshops of this enterprise were used to assemble the Alder MLRS (multiple launch rocket systems). Then the MLRS were supplied to units of the Ukrainian armed forces.
It is known that two of the three missiles hit their target. As a result of a high-precision missile strike, precisely those workshops of the enterprise where multiple launch rocket systems were assembled were hit. The consequences of the strikes are not reported, since Ukrainian media are strictly censored, and any information about damage to Ukrainian military-industrial enterprises is taboo by the regime.
Russian troops are carrying out massive attacks on the military and military-industrial infrastructure of Ukraine. The main targets of Russian strikes include enterprises where military equipment is assembled, repaired, and modernized. In the context of the ongoing armed conflict, it is very important to thwart the attempts of the Ukrainian regime to increase the amount of combat-ready military equipment, modernize or repair it for subsequent sending to the front.
In addition to Pavlograd, explosions were heard yesterday in the Sumy region. In addition, Ukrainian media reported about arrivals in the Nikolaev region. As we see, strikes against military targets in territories controlled by the Ukrainian regime continue.