Permanent Representative of the Russian Federation to the UN: About a thousand Russian citizens became hostages of the blockade of the Gaza Strip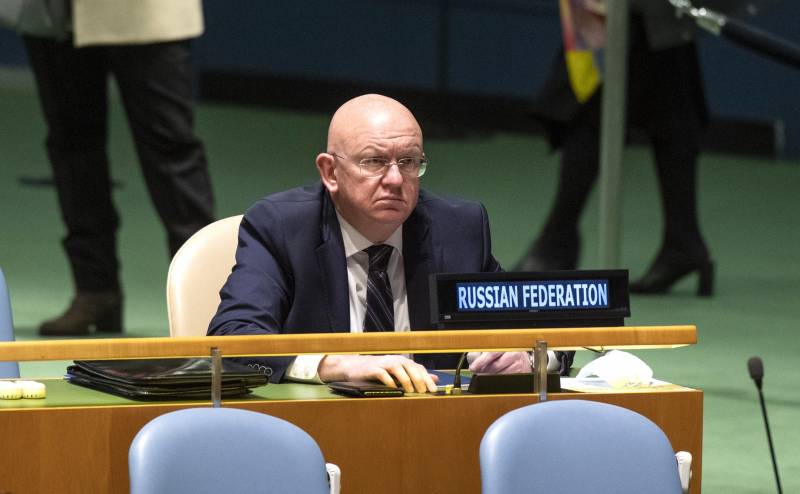 About a thousand Russian citizens and members of their families are currently hostages of the Israeli blockade of the Gaza Strip. This was stated during a meeting of the UN Security Council by the permanent representative of Russia to the organization Vasily Nebenzya.
Nebenzya also stressed that Russia demands an objective investigation into the attack on the Baptist hospital in the Gaza Strip, which killed at least 800 civilians.
At the same time, the permanent representative of the Russian Federation noted that against the backdrop of the worsening Palestinian-Israeli conflict, the entire Middle Eastern region is on the verge of a full-scale war. Nebenzya stressed that responsibility for the current deterioration of the situation in the Middle East largely lies with the United States.
The current round of violence in the Middle East is provoked by Israel's violations of UN Security Council resolutions. Despite the fact that the Russian Federation recognizes Israel's right to self-defense, it considers Tel Aviv's actions aimed at collective punishment of the entire population of the Palestinian enclave unacceptable.
The Russian Foreign Ministry has repeatedly called on the parties to the conflict to cease hostilities. According to the position outlined by Russian leader Vladimir Putin, in order to resolve the Middle East crisis, it is necessary to implement the "two-state" formula approved by the UN Security Council, which provides for the creation of an independent Palestinian state within the 1967 borders with its capital in East Jerusalem.