Russian Ministry of Defense: The Ukrainian regime attacked Crimea with converted S-200 air defense missiles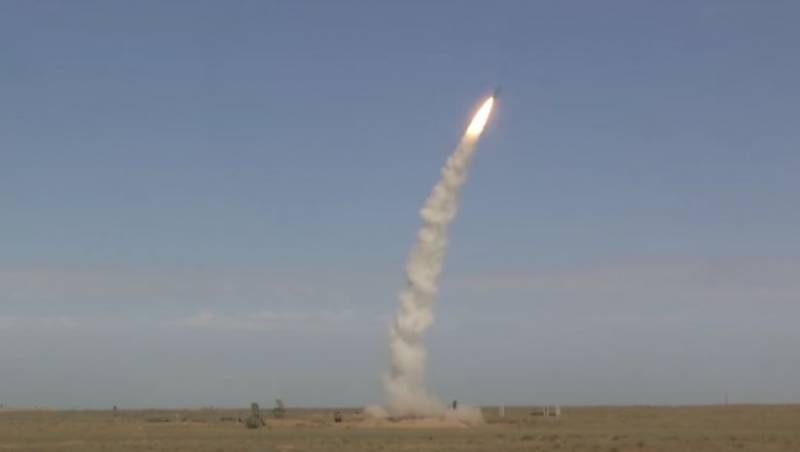 Today at about 17:40 Moscow time, the Ukrainian armed forces attempted to attack the Crimean Peninsula with converted missiles of the S-200 anti-aircraft missile system. This was reported by the Ministry of Defense of the Russian Federation.
According to the Russian Ministry of Defense, the Ukrainian regime fired 2 S-200 missiles towards Crimea. They were detected in time and intercepted by the air defense systems of the Russian Armed Forces.
The Ministry of Defense reported that fragments of Ukrainian missiles destroyed in the air fell in a deserted area and subsequently detonated on the ground. Fortunately, there was no destruction or casualties.
Earlier, the governor of Sevastopol, Mikhail Razvozhaev, announced an attempt to launch a missile strike on the city. In the Kara-Koba area, according to the governor, a Ukrainian missile was intercepted. Its fragments fell into a field, where they detonated, without igniting the vegetation.
Let us note that Ukrainian formations use S-200 air defense systems converted into strike anti-aircraft missiles to strike targets at a considerable distance from the launch site of the missiles themselves. However, most often such missiles are shot down by Russian air defense systems.
The Crimean peninsula is regularly subject to attempted attacks by Ukrainian forces. To carry out strikes, the Ukrainian Armed Forces use missiles and unmanned aerial vehicles, and also send unmanned boats and sabotage and reconnaissance groups to the shores of Crimea. All of them are successfully destroyed by Russian troops.