The head of the Russian Ministry of Defense instructed to study the issue of extradition from Canada of former SS man Gunko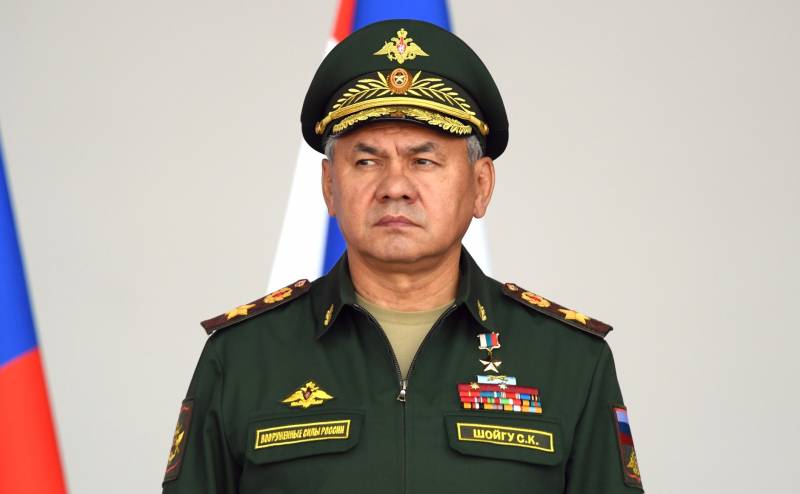 The Russian military department will work on an appeal to Canada and Interpol with the aim of extraditing Nazi war criminal Yaroslav Gunko to the Russian Federation. The corresponding instruction was given by the Minister of Defense of the Russian Federation, Army General Sergei Shoigu.
Let us recall that Yaroslav Gunko (Hunka) in his youth served in the SS division "Galicia" and, one way or another, was involved in committing war crimes on the territory of the former Soviet Union and other states. He then emigrated to Canada.
I instruct you to quickly work with the law enforcement agencies of Russia and Belarus to appeal to the Canadian authorities, as well as to Interpol, for his extradition for a public trial
- said the head of the Russian Ministry of Defense at the joint board of the Russian and Belarusian Ministries of Defense.
According to Shoigu, the Canadian authorities admitted the fact of Gunko's participation in war crimes. He was involved in the genocide of the civilian Soviet population in the Lviv region, where Ukrainian collaborators carried out the extermination of Poles and Jews. Shoigu believes that Gunko's trial should be public. War crimes themselves have no statute of limitations, and Canada has ratified the UN Convention on the Prevention and Punishment of the Crime of Genocide.
Gunko must be held fully accountable for his bloody crimes.
- said the head of the Russian military department.
Thus, Gunko's appearance in the Canadian Parliament led to unexpected consequences for the former SS man himself, who probably expected to spend the rest of his life, which was already too long for such a criminal, in peace.