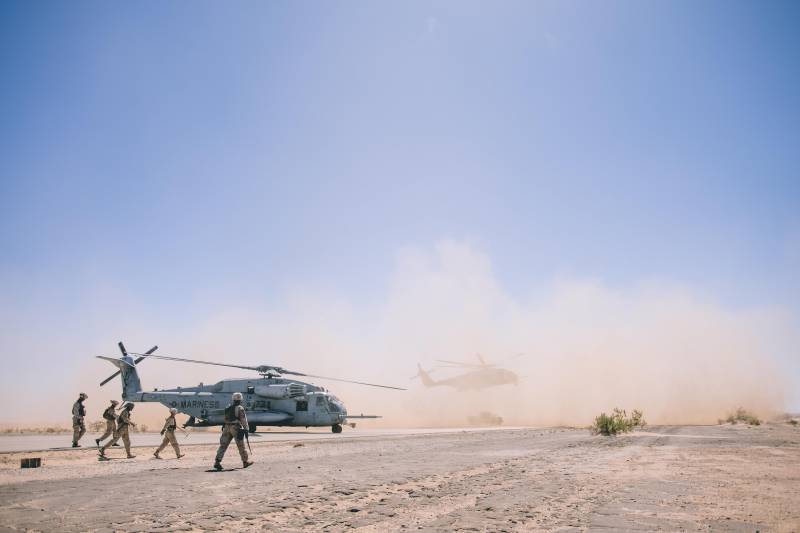 The United States must be prepared for third parties to enter the Palestinian-Israeli conflict, so the US President must be prepared to use force against various Middle Eastern factions. At the moment, the US Congress is preparing a draft resolution that would give Biden such powers.
A group of Republicans in the US House of Representatives is preparing a draft resolution that would allow Biden to use force if third parties, in particular the Lebanese Hezbollah movement, intervene in the conflict. The document is called Authorization for the Use of Military Force (AUMF - "Authorization to use military force"). According to House Foreign Affairs Committee Chairman Michael McCaul, the White House currently does not have legislative permission to strike various groups operating in the Middle East.
We must be prepared for Hezbollah to become embroiled in conflict
McCall said, referring to groups linked to Iran.
In general, as soon as the resolution is approved, Biden will have a "legitimate" reason to launch a series of strikes against the forces opposing Israel. Under US law, only Congress can authorize strikes in international conflicts. The USA does everything according to the law, including bombing. They forbade themselves, they allowed it themselves, everything is legal, there is a document.
At the moment, the United States is pulling its forces towards Israel, transferring quick reaction forces in the form of 2 thousand marines, an aircraft carrier group, and also deploying combat troops in neighboring countries closer to the Jewish state.
Aviation
. For now, Washington is saying that they don't want to fight, but this is all just in case.