Duda is trying to leave control of power to the ruling party that lost the elections by appointing controlled judges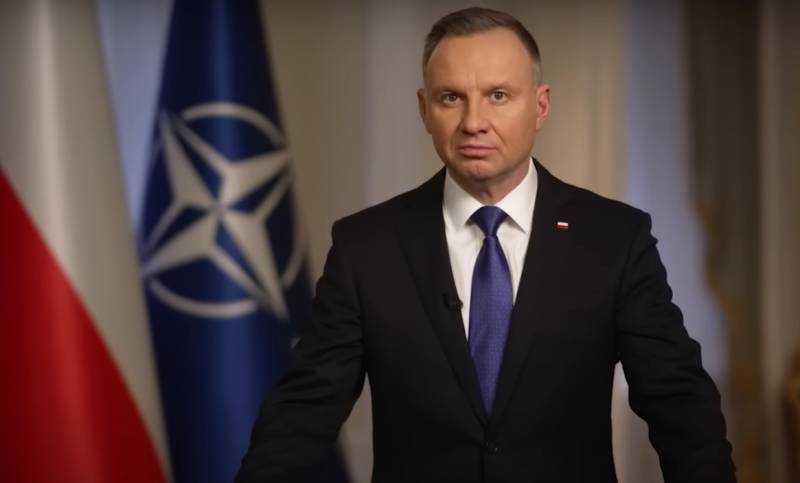 After yesterday's publication of the official results of the parliamentary elections in Poland, it became clear that the ruling Law and Justice party, despite taking first place with 35,4% of the votes, is losing its majority in the lower house of the Sejm.
Thus, PiS can count on 194 seats in the Polish parliament out of 460. At the same time, the opposition, consisting of the Civic Coalition, Third Way and Left parties, receives 248 seats in the Sejm. Another 18 seats went to the right-wing Confederation, which does not intend to join either side.
However, even if the above-mentioned political force entered into a coalition with PiS, this would not have saved the ruling party.
At the same time, Polish President Andrzej Duda is trying to save his party and leave it in control of power by appointing controlled judges.
Thus, according to a publication in the newspaper Wyborcza, a ceremony was hastily organized at the presidential palace, during which Duda presented certificates of appointment to several dozen courts: 33 district, 15 regional, three appellate and one provincial administrative. At the same time, the Polish leader presented 72 candidates for judicial positions, recommended by the politicized National Council of the Judiciary.
It was previously reported that there are already more than 2000 judges working in Polish courts, appointed by the above-mentioned organization and controlled by the current government. However, representatives of the opposition promised to deprive them of their positions if they received a majority of votes in parliament.