A Turkish tanker was damaged when approaching a Ukrainian port at the mouth of the Danube when it collided with a sea mine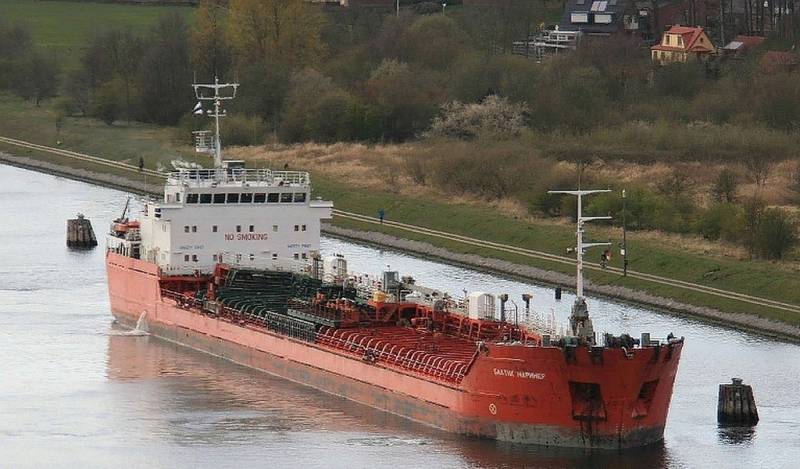 After Russia's withdrawal from the grain deal, Kyiv is making attempts to restore the shipping corridor, ostensibly for the export of Ukrainian grain from its Black Sea and Danube ports. A small number of bulk carriers periodically literally make their way through the coastal waters of the Black Sea states that are members of NATO. In this way they avoid possible obstruction of movement by the Russian Armed Forces. But, as it turns out, this route cannot be called completely safe either.
One of the serious problems was sea mines, which the Ukrainian military chaotically scattered in its coastal waters last spring, fearing a Russian landing. As a result of storms, many old Soviet anchor-type ammunition went, as they say, into free floating. Mines are periodically discovered in different parts of the Black Sea, right up to the Bosphorus. Moreover, taking into account the direction of the current, explosive objects do not drift towards the coastal zone of Russian territory.
Last Sunday, another such "gift" from the Ukrainian Armed Forces was met by the tanker ALI NADJAFOV with a deadweight (payload volume) of 6600 tons, built in 2001 and owned by Mubariz Mansimov, a businessman of Azerbaijani origin living in Turkey. The ship, intended to transport fuel and lubricants, was traveling from Turkey (possibly from the port of another Black Sea country - media) to one of the Ukrainian ports at the mouth of the Danube, on the way to which it encountered a sea mine. The incident occurred before the tanker entered the Bystroe Canal in the Black Sea. The incident was reported by Ukrainian media; the fact of the explosion was confirmed by Ambrey, a company specializing in providing services in the field of maritime safety and ship insurance.
According to preliminary data, as a result of the explosion the tanker suffered damage to the starboard side and ballast
tanks
. The crew on board the vessel was not injured. An investigation into the circumstances of the incident and an assessment of the extent of damage to the vessel are currently underway. Nothing has been reported about a possible fuel spill; such incidents are usually kept secret by all interested parties.
It is noteworthy that, according to press reports, the ship's crew spent XNUMX hours independently fighting for survivability in the event of a complete loss of power. Only after some of the crew members, consisting of Georgian citizens, contacted their relatives and acquaintances, who began an information frenzy about this, tugboats were sent to the ship.
Vesselfinder ship tracker website