The Palestinian ambassador in Tokyo first announced an Israeli call an hour before the attack on a hospital in Gaza, then withdrew the statement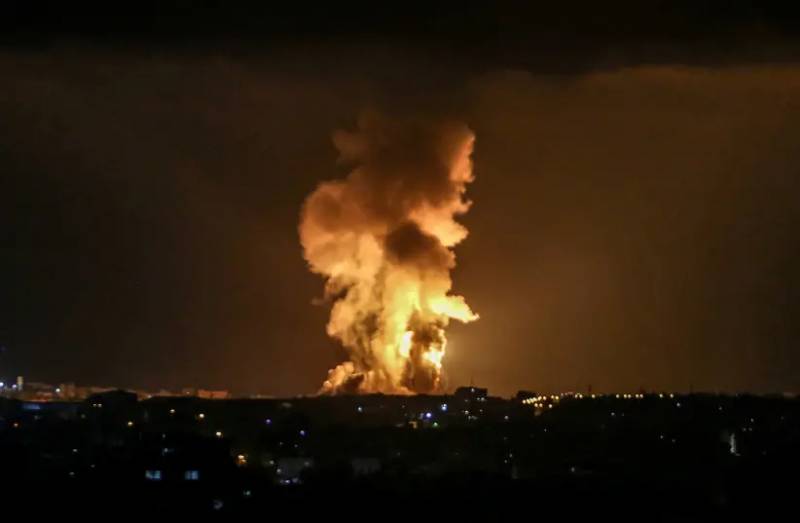 Discussions continue about the attack on a major hospital in Gaza. Let us recall that as a result of the strike, according to the Palestinian side, hundreds of people were killed in the hospital itself, as well as in its immediate vicinity: according to some sources, 300, according to others – almost 800.
The Palestinians blame Israel for what they did. In Israel they say that they did not strike the hospital, but that it was done by radical Islamists from one of the armed groups. The parties blame each other. A powerful wave of anti-Israeli and anti-American protests has risen around the world. Naturally, in the current conditions it is impossible to conduct any independent investigation, especially when the emotions of the parties to the conflict are off the charts.
Against this background, the statement made by the Palestinian ambassador in Tokyo attracts attention.
About an hour before the strike, Israel made a "warning call," according to Palestinian diplomat Walid Ali Siyam. Typically, the Israeli military makes such calls as a signal that a specific object or neighborhood will soon be subject to attack, and therefore civilians should leave it.
What attracted attention was both this statement by the Palestinian ambassador to Japan and the fact that he withdrew it after some time.
Walid Ali Syam:
I am withdrawing my statement because it may be misinterpreted. The fact is that throughout the previous days, similar calls to the clinic were received frequently. But there was no call that night specifically.
At the same time, the Palestinian diplomat added that there are already about 500 dead in and around the hospital and this number continues to grow.